Carson: Cops Could Be Trained to Shoot For The Legs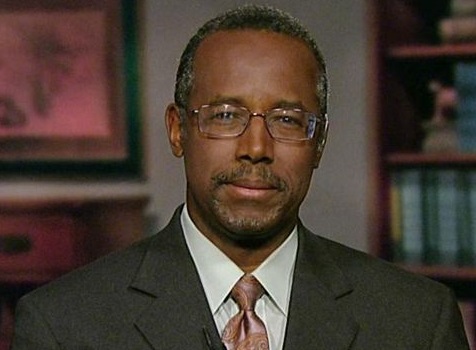 Dr. Ben Carson, author of "One Nation: What We Can All Do to Save America's Future" argued that while Officer Darren Wilson did nothing wrong in the fatal shooting of Michael Brown, police should be better trained in non-lethal force such as shooting aggressors in the legs on Tuesday's "Hugh Hewitt Show."

"First of all, I don't think that the police officer did anything wrong. Nevertheless, there are probably additional techniques and knowledge that he could have been given. So all along, we probably need to beef up the instructions for police officers in general so that they don't place themselves in such dangerous situations" he stated.

Carson continued, "he [Wilson] had every right to protect his life. But I do think that there are probably other techniques that could have been used."

He specified "for instance, in a lot of places, police officers aren't even allowed to go into the more dangerous areas by themselves. They're always paired. Or you know, people use tasers, people learn how to shoot people in the legs to stop them from charging, things of that nature. And I seriously doubt that he'd been given that information." SOURCE
Dr. Ben Carson may be a strong Conservative in the eyes of some, he is quite likely a fine doctor and a great American, but when it comes to Law Enforcement, guns, their use and the Second Amendment, Dr. Ben Carson doesn't know his hand from his foot and he just cost himself any support he may have gotten from me.
"Why couldn't they just shoot him in the leg" is the cry of the dumber than dirt anti-gun Libbers, not solid Conservatives and knowledgeable gun people and 2A supporters, at least not in MY opinion.
Carson may indeed be a marvelous person but where guns are concerned, he is ignorant.
Semi-automatic weapons ok in countryside, but not cities
Appearing on Glenn Beck's radio show this past week, Carson took a vastly different stance from most conservatives on the issue of gun control, claiming you shouldn't be able to own semi-automatic weapons in large cities.

Asked by Beck for his thoughts on the Second Amendment, Carson gave the popular pro-gun argument: "There's a reason for the Second Amendment; people do have the right to have weapons."

But when asked whether people should be allowed to own "semi-automatic weapons," the doctor replied: "It depends on where you live. I think if you live in the midst of a lot of people, and I'm afraid that that semi-automatic weapon is going to fall into the hands of a crazy person, I would rather you not have it," Carson elaborated. However, if you live "out in the country somewhere by yourself" and want to own a semi-automatic weapon, he added, "I've no problem with that." SOURCE
And from the same source as the blockquote above.
Law-abiding citizens absolutely should have gun rights
Ben Carson said he changed his mind and was against gun registration because "sinister internal forces" could surface in that scenario. He "used to think they needed to be registered, but if you register them they just come and find you and take your guns." He said, "I would never advocate anything to interfere with Second Amendment rights; however, I do think we have to be intelligent and address situations where people with AK-47s are mowing people down. We need to discuss, 'Is there something we can do?' We have to keep in mind that law-abiding American citizens absolutely should have gun rights." SOURCE
Any time someone says, "Why yes, I DO support the Second Amendment" … and then follows that statement up with "BUT", or "However*, you are about to hear the words of someone that is NOT a TRUE supporter of the Second Amendment, not in ANY way.
It's that simple; Dr. Ben Carson is NOT an ideal candidate for POTUS, there may be NO SUCH THING as an *ideal candidate*, but I had a guy from right here in Rowlett that told me there are issues more important that the Second Amendment.
I asked him what those issues might be. He had no answer so I told him that without the Second Amendment, the rest of it (The Constitution) is just useless.
I have said for a long time; the GOP needs to run the hardest Republican hard-ass they can find, we don't need some uber-polite, uninformed, weak and ineffectual person in the White House. We need a fire breathing, God fearing, gun loving American Conservative in there, and as it stands right now that is a very short list.
And as if there wasn't already more than enough reasons to throw Carson into the garbage: Ben Carson's endorsement of Monica Wehby heart-breaking | Personhood Ohio