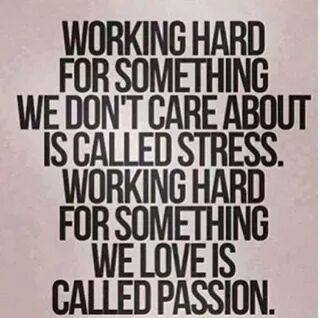 Sometimes your passions can lead to stress levels that can kill you, I know!
I think most folks that know me also know I have had serious heart problems over the last few years.
Thanks to the care of some great doctors and the Baylor Healthcare System, the heart problems are, more or less, under control after the last procedure and the medications I now take.
I still see my doctors on a regular basis for checkups, the A-Fib has been a concern and they have monitored me closely, well, 6 weeks ago my family doctor didn't hear the A-Fib when he was listening to my heart so he orders an EKG and what do you know, the A-Fib is NOT there, beats are strong and steady, but he heard something different when he checked my carotid arteries, an irregularity of sorts so he orders a CT scan.
The CT scan revealed that I have a 90% blockage on each side so I was sent to a surgeon that specializes in vascular surgery. He checks further and sure enough, no A-Fib in the heart but a 90% blockage in the carotid arteries.
My cardiologist has done the preliminary tests to clear me for surgery and I am set to have a chemical stress test very soon. Once that is done I am set to have the left side cleaned out just before Christmas and to go back for the right side a month later.
I guess you all know, I love writing this blog, it is a labor of love but it's a labor, a stressful labor, and one that the doctors believe is adding a lot of stress me, my heart and my all-around health.
I do get worked up about politics, guns, illegals and the bastards that are destroying our nation, but it is slowly killing me my friends, and until such time as I get both carotids cleaned out and am back to feeling a lot better the hard-assed political blogging will come to an abrupt end.
I hope this is only a brief setback but the idea of having a stroke scares the hell out of me, the heart issues have been a concern but they never frightened me. The idea of having a stroke, especially one induced by stress, well, that got my attention.
I want to see my grandkids grow up and writing about politics and such is not nearly as important to me as they are.  
I'm not giving up, I am just backing down for a while, cutting as much stress from my life as I can, following my doctors' orders and taking care of ME for a change.
If I post to the blog it will be simple stuff, happy issues, fishing and hunting stories, things that help take the stress levels down, so, to those few that are going to go there with all the "But Fred, we NEED YOU and your strong voice" BS, just hold off, OK?
Much more of this crap I am going through and there won't be ANY voice but if/when things get better, I will be posting the serious commentaries once more. Until then, thanks to ALL of you that have made The TexasFred Blog a success, I appreciate you one and all.