Medical care is supposed to HELP Americans, not endanger them.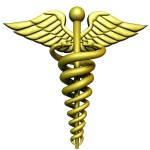 I was discharged from Baylor Hospital in Garland TX at about Noon on December 23, 2014 and once again there is a GOOD story and a BAD story.
I had an eerily similar experience back in August of 2013 while being treated at Baylor for a different issue, explained in the following link. My 1st Experience with ObamaCare
This time I spent 2 days as a patient in a general care unit after having a surgical procedure done that involved my carotid arteries and I can't fault them, the surgical staff or the recovery staff in any way, my treatment was TOP SHELF, but in addition to my cardiac and vascular problems I am also a diabetic, severely diabetic actually.
Once again, due to the sheer stupidity and basic *laziness* of the Baylor Healthcare System my diabetes was not being properly treated because of their *protocol* at Baylor.
The Baylor *protocol*, which is system wide I presume, calls for at least 90% LESS insulin therapy than that which is actually needed to bring about effective treatment of high blood sugar readings, at least in my particular case.
One thing that MUST be stressed is this; diabetic treatment is not a *cookie cutter* type of treatment, it involves different treatments for the INDIVIDUAL. The disease is bad enough as it is but the sheer IGNORANCE of *some* medical personnel is incredible.
Some people may very well respond to this Baylor *protocol*, but here is how it works in MY world; normal blood sugar readings run between 80 to 120 points on your blood meter check machine. If, for instance, the reading is 204, your reading is a bit too high, readings over 200 begin to give you problems, to your legs in my case, but diabetic retinopathy is an immediate danger too, one which can lead to serious vision problems, and in extreme cases; blindness.
Loss of limbs is also a serious threat to diabetics that don't get proper treatment and maintain HIGH sugar readings for long periods of time. Sugar readings over 300 are very dangerous and your body begins to throw ketones into your urine.
Ketone is a chemical produced when there is a shortage of insulin in the blood and the body breaks down body fat for energy.
Ketones in the urine are a sign that your body is using fat for energy instead of using glucose because not enough insulin is available to use glucose for energy and severe diabetics MUST inject the needed amount of insulin to make up for the loss of insulin your pancreas doesn't produce.
That is the diabetes *thumbnail*.
Well, here's the TRUTH, it's their (Baylor Health Care) *protocol* but Baylor is not, as far as I can tell, cutting insulin therapy in a cost cutting measure; they are simply trying to avoid a law suit from a family that is distraught over the loss of a loved one that died because they weren't properly monitored and allowed to hit a sugar LOW that killed them.
Here is where the *differences* in diabetic patients comes into play. Most diabetics do have, on occasion, sugar lows, a type of hypoglycemia, and can, if not detected soon enough, cause a diabetic to lapse into a coma and quite possibly, to die. That is the reason I believe insulin in a proper dose for MY condition, was withheld.
I rarely suffer a sugar *LOW*, I am an insulin resistant diabetic, once called a *brittle* diabetic, and my high sugar levels require aggressive treatment, again, the differences between individual diabetics.
I was told, by a Baylor employee that MUST remain anonymous, that the reason for the policy change was due to the death(s) of patients receiving what Baylor believes to be doses of insulin that are too high, dosages that would require a closer monitoring than a low dose, and in MY particular case, a very ineffective dose that only allows sugar levels to climb even higher.
They (Baylor Healthcare Systems) withheld treatment I was getting, at home; the much needed insulin I was taking at the direction of my personal physician, taking it the way I was directed to take it at two different diabetes educational seminars at Hoblitzelle Hospital in Dallas and by Dr. Priscilla Hollander (MD PhD), arguably one of the best endocrinologists in this nation.
I don't know when their *protocol* at Baylor was over-written, or by whom though; they couldn't, or wouldn't tell me that vital little piece of information.
They *claimed* that *some people* responded well to a much smaller dose of insulin and REFUSED to even consider my being a severe diabetic that is highly resistant to insulin.
The truth of the matter is this; they are afraid someone will go into a *too low* sugar level and not be able to tell them and may lapse into diabetic coma and die. Cover that tail man, cover that tail, but don't dare take care of a diabetic patient that has real issues and concerns when simply ordering more blood sugar checks will alleviate the situation.
ObamaCare is going to KILL Americans, if it hasn't already!
Blame Obama and ObamaCare? Not so much; I did the last time and perhaps they are ultimately responsible once again, maybe not, but I do know this with ALL certainty, diabetes is a killer, one that must be monitored more closely and one that must be treated more aggressively with those treatments aimed directly at the needs of the patient and their body.
One size does NOT fit all, when I was admitted to Baylor on the morning of the 22nd my sugar reading was 208, a bit high but nothing to worry about. When I got home around noon on the 23rd of December my sugar reading, after only eating the diabetic and heart healthy diet that was prescribed and after taking the dosages of insulin that Baylor deemed to be effective, my blood sugar level was over 400, 406 to be specific.
I don't know how much good will come from this but I will be sending a link to this post to Sen. Ted Cruz and Rep. Pete Sessions on the federal level and to my Texas State representative, Cindy Burkett with my advice to them being; get involved here folks, you're going to lose friends and supporters to this atrocity called *protocol*.
I have not yet begun to fight!