My 1st Experience with ObamaCare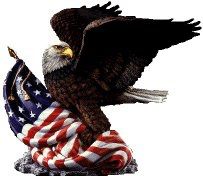 I just recently, in the last few days, had what I believe to be my very first 1st hand experience with this thing called ObamaCare.
My Texas Senator, Ted Cruz, is on a HUGE campaign to *defund* ObamaCare and I am thinking that this story about my very recent experience with Baylor Healthcare Systems will be a great example, one of many, as to WHY ObamaCare MUST be stopped and defunded. Ted Cruz Explains How We Win the Fight to Defund ObamaCare: 'Don't Blink'.
I was discharged from Baylor Hospital in Garland TX at about 4:00 PM on August 21, 2013 and I can attest to this; in MY opinion MUCH of ObamaCare has already kicked in and it SUCKS!
I spent 5 days as a patient in the cardiac unit and I can't fault them or the heart catheterization lab in any way, my treatment was TOP SHELF, but in addition to my cardiac problems I am also a diabetic, severely diabetic actually.
My diabetes was not being properly treated because of their *protocol* at Baylor.
The Baylor *protocol*, which is system wide I presume, called for at least 90% LESS insulin therapy than that actually needed to bring about effective treatment of high blood sugar readings, at least in my particular case.
Some people may very well respond to this Baylor *protocol*, but here is how it works in MY world; normal blood sugar readings run between 80 to 120 points on your blood meter check machine. If, for instance, the reading is 204, your reading is a bit too high, readings over 200 begin to give you problems, to your legs in my case, but diabetic retinopathy is an immediate danger too, one which can lead to serious vision problems, and in extreme cases; blindness.
Loss of limbs is also a serious threat to diabetics that don't get proper treatment and maintain HIGH sugar readings for long periods of time. Sugar readings over 300 are very dangerous and your body begins to throw ketones into your urine.
Ketone is a chemical produced when there is a shortage of insulin in the blood and the body breaks down body fat for energy.
Ketones in the urine are a sign that your body is using fat for energy instead of using glucose because not enough insulin is available to use glucose for energy and severe diabetics MUST inject the needed amount of insulin to make up for the loss of insulin your pancreas doesn't produce.
That is the diabetes *thumbnail*.
Well, here's the TRUTH, it's their (Baylor) *protocol* but its being over-written was done, in MY opinion, in an effort to align with ObamaCare and to cut costs in any way possible.
They (Baylor Healthcare Systems) withheld treatment I was getting, at home; the much needed insulin I was taking at the direction of my personal physician, taking it the way I was directed to take it at two different diabetes educational seminars at Hoblitzelle Hospital in Dallas and by Dr. Priscilla Hollander (MD PhD) arguably one of the best endocrinologists in this nation.
I don't know when their *protocol* at Baylor was over-written, or by whom though; they couldn't, or wouldn't tell me that vital little piece of information.
They *claimed* that *some people* responded well to a much smaller dose of insulin and REFUSED to even consider my being a severe diabetic that is highly resistant to insulin.
The truth of the matter is this; they are afraid someone will go into a *too low* sugar level and not be able to tell them and may lapse into diabetic coma and die. Cover that tail man, cover that tail, but don't dare take care of a diabetic patient that has real issues and concerns when simply ordering more blood sugar checks will alleviate the situation.
ObamaCare is going to KILL Americans, if it hasn't already!
Call, text, email or snail mail your Congressional and Senate members and demand, don't ask, BY God DEMAND that this thing called ObamaCare be killed.
I want MY America back and these folks have NO idea of exactly WHO they are dealing with I am sure. Now they will know.