GOP lawmakers face pressure from base to target ObamaCare – or else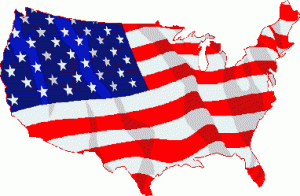 WASHINGTON – Republican lawmakers are facing rising pressure from conservative groups and activists to go big – or potentially go home – in their fight against ObamaCare.

After taking control of Congress thanks to big victories in the November midterms, Republicans who ran in part on their opposition to the law are starting to roll out legislation undoing pieces of it. But the party is stuck in an internal debate over how far they can really go – risking a potential backlash from the party's right flank if they don't go far enough.

Tea Party activists say they are frustrated with the pace of progress toward conservatives' goal of upending the Affordable Care Act.

Some activists are encouraging members to "fax blast" all 435 House members and 100 senators and demand they "drive a stake through the heart of ObamaCare once and for all." SOURCE
Or else? Or else what?
Or else we're not going to vote for them in the next election?
Or else we're going to stomp our feet, form a new TEA Party and still CRY every time we don't get our way because the TEA Party has the most ridiculous *non-leader* leadership a Party ever had?
Do you even remotely believe that there is more than a very small handful of Congressmen and Senators that give a DAMN about you, what you want and what this nation needs?
Do you even remotely believe that there is more than an incredibly small handful of Congressmen from the GOP that will do ANYTHING unless *Boss* Boehner approves it?
*Boss* Boehner, kind of makes you think of the Tammany Hall era.
These clowns, with apologies to all REAL clowns, these clowns in Congress don't give a DAMN about you, me or anything that WE, THE PEOPLE believe this nation should do.
All we are is a vote and a check when election time rolls around and I for one, am fed up with it. 
I can't speak for everyone on the Right but as for me, this is what the GOP/RNC gets from me and mine, at least until they pull their heads out of each other's asses and go back to running the nation as intended and stop acting like little bullies on the school playground.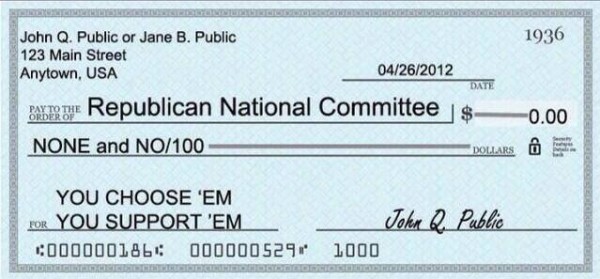 Some Tea Party-backed lawmakers like Texas Sen. Ted Cruz are leading the charge against the Affordable Care Act. The senator, and potential presidential candidate, recently warned that Republicans will "get walloped" in 2016 if they don't live up to their promises, including working to get the health law eliminated
Ted Cruz is correct and the GOP knows it and that's why so many within the GOP and RNC leadership talk about Ted Cruz, behind his back like he's the bastard redheaded stepchild.
I think the GOP/RNC is afraid of Ted Cruz, Louie Gohmert and other real Conservatives because these folks aren't toeing the Boehner and McConnell *line*, they're not kissing anyone's ass to get or keep a committee chairmanship and therefor have nothing to fear in the way of repercussions from the OLD and deeply entrenched Republicans.
But so far, several Republican lawmakers, like Senate Finance Committee Chairman Orrin Hatch, R-Utah, have indicated they'd have better luck chipping away at the law "piece by piece."
I have heard those exact same words from my Congress Critter, Pete Sessions (TX-32), about how Obamacare is too big to just *do away with it*, I have heard how it must be dismantled a piece at a time because there's no way to repeal it in one fell swoop.
BULL BAGELS!
Obamacare was PASSED into law all at once, it was signed by the Kenyan in Chief all at once and it can, and damned well should be dismantled, ALL AT ONCE.
Or else? Listen closely my friends; *OR ELSE* is the biggest joke around, the Hallowed Halls are rocked with laughter when they hear *OR ELSE* and until we vote out the whole damned lot of them and start over, *OR ELSE* will continue to be a meaningless joke.