Moderate Muslims vs. Radical Muslims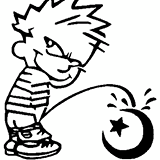 I want to start off with a personal message to all of my recent Muslim readers; it appears that many, not ALL, but many have taken offense to being called ANIMALS in relation to ISIS and their horrific murder of Jordanian Lt. Muath al-Kaseasbeh.
I am amazed at the hypocrisy of Islam. I am not surprised by it but I find it amazing that supposedly *peaceful* Muslims can stand idly by as a herd of Islamic TERRORISTS, the animals that murdered Lt. Muath al-Kaseasbeh do what they do in the name of YOUR religion.
According to some of the vile comments and hate mail I have received over the last 2 days I have to seriously question this *Religion of Peace* thing, you see, I am convinced that your *religion* is nothing more than a murderous cult that hasn't progressed since the 7th century.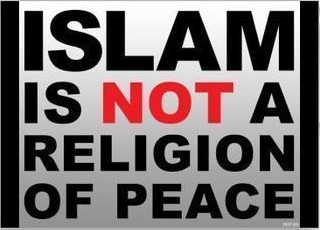 I know the Catholic Church engaged in the Inquisitions and those were some dark and terrible times, but the Catholic Church got past that time in their history and moved on to other passions, but the point is this; the Roman Catholic Church DID move on from the Inquisitions.
Islam hasn't moved it's position in over 1,400 years; they are evil and murderous animals that have absolutely no compunctions about murdering Christians and Jews, as the Quran tells them to do, but they also have no compunctions when it comes to murdering other Muslims as well.
Don't even try to deny it happens; Muslims MURDER other Muslims for belonging to a different sect of Islam, it happens all the time.
It's like one sect decides that the guys the next sect over aren't as devout as they should be and are way behind in their duty to Allah so they go over there and kill great numbers of the neighboring sect, leaving a few mutilated and disfigured survivors to tell the tale AFTER the more radical have etched this message into the forehead of the victims; KILL MORE INFIDELS.
What? I'm wrong you say? Maybe I am but the events I have witnessed over the last few years tell me I am not.
Is the following not a true and accurate representation of passages from the Quran? 
● Do not hanker for peace with the infidels; behead them when you catch them (47:4)
● The unbelievers are stupid; urge the Muslims to fight them (8:65)
● Muslims must not take the infidels as friends (3:28)
● Terrorize and behead those who believe in scriptures other than the Qur'an (8:12)
● Muslims must muster all weapons to terrorize the infidels (8:60)
● Slay the unbelievers wherever you find them (2:191)
● Make war on the infidels living in your neighborhood (9:123)
● When opportunity arises, kill the infidels wherever you catch them (9:5)
● Kill the Jews and the Christians if they do not convert to Islam or refuse to pay Jizya tax (9:29)
● Any religion other than Islam is not acceptable (3:85)
● The Jews and the Christians are perverts; fight them (9:30)
● Maim and crucify the infidels if they criticize Islam. (5:33)
● The infidels are unclean; do not let them into a mosque (9:28)
● Punish the unbelievers with garments of fire, hooked iron rods, boiling water; melt their skin and bellies (22:19)
I try to be a fair man, I strive to present TRUTH on my blog and if those passages aren't true and accurate I want some *peaceful* Muslim to point it out and tell me, and the whole world that Islam really is a *Religion of Peace* and offer PROOF to that, OR, you could tell us the truth, tell us that Islam is an evil cult of violence, perversion, rape and death.
Try to convince me that I am wrong; you might start with standing up against ISIS as you denounce them, and every other Islamic TERROR organization for what it is.
Moderate Muslims are too cowardly to condemn radical Islamic terrorists such as ISIS, al-Qaida, The Muslim Brotherhood and any number of Islamic terror groups. That is why radical Islam is in a huge upward growth cycle.
I hear daily the tails of *moderate* peace loving Muslims and I hear many non-Muslims counter that with this; a moderate Muslim doesn't want to behead you, a moderate Muslim wants a radical Muslim to behead you FOR him.