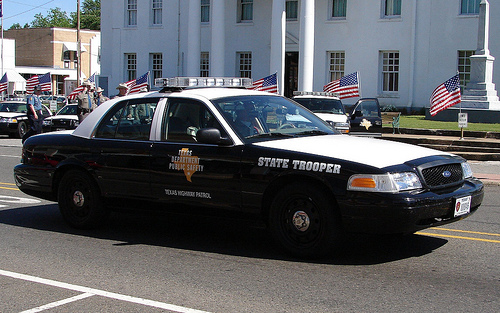 Officials: Crisis on the Border a Threat to Valley Residents
MCALLEN - The crisis on the border may have Rio Grande Valley residents in more danger than they realize, state officials said.

Department of Public Safety Director Steven McCraw testified before the Texas Senate Finance Committee Monday. He painted a picture of cartels and other dangerous criminals penetrating our border.

McCraw's testimony is a dark reminder of what CHANNEL 5 NEWS reported in depth in 2011.

"There's people that see you when you leave work … they follow you to your house," a source told CHANNEL 5 NEWS in 2011.

A police officer admitted the cartels are here and are threatening his family. SOURCE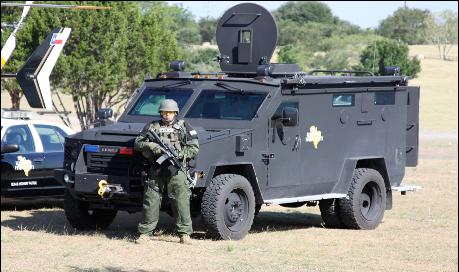 To those of you that HATE the police and constantly complain, asking WHY do the Police need to have military style armored vehicles, if this story doesn't turn the light on in your feeble little pea-brain, nothing ever will.
"They follow us around the clock. They know we follow the constitution. They know we don't stop anybody unless we have a reason to top them," McCraw said Monday.

"They use convoys against us. They use decoys against us. They use chase vehicles. They are effective, sometimes," McCraw told the committee.
One thing Director Steven McCraw doesn't mention in this story is the FACT that the drug cartels have military grade weapons, HEAVY weapons; machine guns, shoulder fired rocket launchers, RPGs, rocket propelled grenades and any other type of weaponry you would expect to find in a WAR ZONE just short of tactical nuclear weapons, and even having those wouldn't surprise me in the least.
"We have a Chinese gang working with the Bloods and Crips. We have the Mexican Mafia working with Tango Blast. They are in with Aryan Brotherhood. It's all interaction with the Gulf cartel," McCraw said.
This is what our Police, Sheriffs and Troopers are facing on a daily basis all along the Mexican border; from El Paso to Brownsville, but there is a much higher concentration of gangs and cartels in the Rio Grande Valley.
The state senate wants to double the DPS budget. McCraw says it's needed.

"Texas was never a stronghold for MS-13. It is right now. You have boys in school being murdered based on execution hits ordered out of El Salvador. We're seeing this on multiple occasions," McCraw said.

DPS sent more troopers to the border last year as a stopgap measure. Immigration numbers are down. McCraw said it's time to shift the focus to other crimes.
McCraw is right; illegal immigration has slowed but that is, in part, to the economy and political situation in the USA and the fact that the cartels, gangs and any other group of people that want to engage in business here are already in Texas and doing so.
McCraw said the surge is yielding results.

"I can put a lot of dope on the table and we can all high-five each other, but at the end of the day, did we really secure it?" McCraw said.

McCraw said the border is far from secure. He said more technology and manpower are necessary.
The Obama regime, especially former DHS Secretary Janet Napolitano, seems to think otherwise.
When Napolitano was still at DHS Obama boasted that The Mexican Border is More Secure Than Ever and Napolitano echoed the words of her boss saying Border security is better than ever.
Of course Obama and Napolitano were lying through their teeth, but that's what we expect from Obama and Company.
Let me say this in closing; anyone that tells you the U.S. border with Mexico is secure is either a liar or a damned fool.
There is a lot of tedious work that goes into producing a quality blog, if you like this blog and the stories I put out there please drop a few bucks in the DONATIONS link from PayPal or, if you prefer, send me an email and I will give you my address if you'd care to send a check.