Report: FBI figures tweaked to show phony increase in mass shootings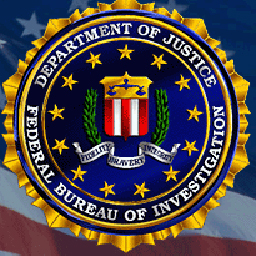 Crime stats published by the FBI and relied upon by the media distort the gun violence and leave the public with the impression "mass shooting" incidents are a much bigger threat than they really are, according to a criminologist and Second Amendment scholar.

The bureau's annual reports tabulating and classifying a wide range of crime throughout the nation have been historically free of politics, but John Lott, president of the Crime Prevention Research Center, said the latest statistics contain numbers that are misleading at best and deliberately fudged at worst. Lott believes the numbers may have been presented to overstate for political purposes the true risk of being a victim of random gun crimes.

"The FBI put out a clearly incorrect set of numbers on public shootings shortly before the November election last year," said Lott, a frequent opinion writer for FoxNews.com and author of "More Guns, Less Crime." "I have been reading FBI reports for 30 years and I have never seen anything like this. It is one thing for the Bureau of Justice Statistics or the National Institute of Justice to put out politically biased studies, but there has always been a Chinese wall separating the FBI raw data collection from political pressures."

Asked for comment, Katherine Schweit, the FBI's section chief of the bureau's Active Shooter Initiative, said only Tuesday night that its report isolates active shooter incidents and evaluates available data based on methodology detailed on the FBI's official website. SOURCE
I am going out on that limb again; I am not totally convinced that the FBI is at fault here, not because I'm afraid of the FBI but because I am 100% convinced that the media is skewing stories, reposting stories, changing a word or 2 here and there and making it appear to be a new and different story. It's enough to confuse the best statistician.
I also believe that if the FBI has misstated the numbers it was done at the behest of the DOJ itself on orders from Attorney General Eric Holder and Barack Hussein Obama.
If you are a Conservative, gun owning American, TEA Party member, NRA member, a Republican or even a gun owning Democrat you already know; the regime of Obama is the most anti-gun in the history of this nation and has been since Day 1. 
Millions of Democrats, mostly BLACK Democrats voted for Obama for 2 reasons; he is considered to be BLACK himself, never mind the fact that he had no real qualifications to be POTUS and because he could read that teleprompter like he was born for it, promising the Black folks in America anything and everything they wanted, and he was going to provide it for free.
Well, we on the Conservative side recognized Obama for what he is and because of where he spent the majority of his adult life, and who he spent that time with, we immediately knew that he was a Communist, racist Muslim, America hating, anti-gun Liberal from HELL and we saw the writing on the wall.
For all of his and Eric Holder's efforts Obama has yet to pass anything of significance on gun control, so much so that many call Obama the best gun salesman in America.
Obama's gun control efforts boost firearm sales
We have had ammunition shortages and gun shortages since Obama took office but the guns and ammo companies have answered the call and kept the American gun owner well supplied.
Crime statistics be damned, the FBI has a lot more on its plate right now than gun control and mass murder statistics. The American Citizen is too well armed for ANY Federal agency to even consider going after all the guns in America.
Gun crimes have risen though, but since they are directed at the Police Officers of this nation it appears that very few are willing to point that fact out. Mass murders tend to garner HUGE headlines and much sabre rattling from DOJ and ATF but do you know this, a Police Officer dies every 53 hours on average. I am not talking about *passing* away from age or infirmity, I am talking about a VIOLENT death at the hands of some criminal and in most cases it is a gunshot death.
Obama and Company want to ban guns from the hands of law abiding citizens; they want to ban ammunition, no ammunition, no shooting, that seems to be the mindset.
The law abiding citizen commits less than 1% of ALL crime, gun crime or otherwise but the Obama sycophants want to take guns away from the 99% of us that have never been involved in a gun crime and most likely, never will.
One other thing that few writers and bloggers mention; given the current racial tensions in Black communities and religious tensions within the Muslim population in America, there are many that know this; the Police can't stand on their own in the event of a national insurrection, be it racial, religious or both.
I work very hard to make people aware of this; the Police, Sheriffs and State Troopers in *most* parts of America are not your enemy. They will NOT take your guns from you as long as you present no threat to anyone, and as long as you are no threat, if the Law Officers of this nation know they can count on you, your armed presence, standing with these Officers will be welcomed in the event of massive civil insurrection.