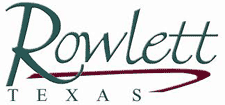 The story from the DMN is a bit dated but it is offered as citation to the upcoming vote and as a preface for this post.
Rowlett City Council to set May 9 liquor sale election date
A May 9 election for the sale of packaged liquor will be called when the City Council meets in regular session at 7:30 p.m. Tuesday.

A design plan for renovations at Herfurth Park and fundraising goals for the Kids Kingdom playground will be discussed in a 6:30 p.m. work session. The meetings will be at the city's Municipal Building, 4000 Main St. SOURCE
Election Day is coming closer folks, bonds and liquor, revenue for the city of Rowlett. THAT is the issue.
Rowlett, like any city or town, needs all the tax revenue it can generate and since we already have beer and wine sales, and given the fact that Texas, as great as Texas is, has the most antiquated liquor laws in the nation, it only seems like a natural progression to open up package liquor sales, it's a TAX base that needs to be kept right here in Rowlett.
If the voters in Rowlett see this as a way to raise the much needed revenue that it takes to run a city, we'll be OK in the election process.
What I don't understand is this; with such an important vote coming shouldn't the citizens be doing everything possible to get the message out and to persuade the people of the need for the bonds and a new source of revenue? (SEE ADDENDUM BELOW POST)
I don't understand WHY it's being kept hush-hush in some corners and WHY a former City Councilman, Wayne Baxter, took it upon himself to contact me, telling me to stop writing about the upcoming liquor vote, especially since Baxter, as I understand it, is one of the supporters of the vote and was, as I was told, a major player in the petition that brought this vote to the forefront.
Baxter told me that by writing about the election all I was doing was giving the opponents of liquor sales ammunition to use against the vote.
Somehow, that struck me as the most incredibly STUPID thing Baxter could have possibly said; IF, as Mr. Baxter presumes, there are opponents that will fight the liquor vote, shouldn't he, as a supporter, be rallying voters instead of TELLING, not asking, by God TELLING me that I needed to stop writing about the upcoming vote?
Personally, being raised in Louisiana gives me a pretty open opinion on liquor, bars and drinking, we had stores and bars all over the place. That Demon Alcohol as some called it.
We're not taking about opening a bunch of neighborhood BARS here in Rowlett, we're not talking about open containers and driving while drinking, we're talking about, as I understand it, 4 package liquor stores, locations that will help keep Rowlett tax dollars IN Rowlett as opposed to sending them to Dallas or other locations that allow package sales. 
It's not like it's some big secret; there are some people in Rowlett that like to take a drink but my attitude about liquor sales and the purchase thereof, is a lot like the way I feel about the anti-gun crowd, if you don't like guns, don't buy a gun, if you don't enjoy a shot or 2 of fine Kentucky Bourbon once in a while, don't buy any of it. 
Oh, and one other thing; Mr. Baxter, NEVER EVER again make the mistake of trying to tell me what I can, can't or shouldn't write about, ask former Mayor John Harper how that turned out for him.
Addendum: The City government, by law, can't do anything to promote the election or encourage voters, but citizens can… That is MY intention; above board, straight forward and NO attempt at secrecy. THAT is called transparency and is exactly what is needed in ALL forms of government.