Ohio patrolman acquitted in 2 deaths amid 137-shot barrage
CLEVELAND (AP) — A white Cleveland patrolman who fired down through the windshield of a suspect's car at the end of a 137-shot barrage that left the two unarmed black occupants dead was acquitted Saturday of criminal charges by a judge who said he could not determine the officer alone fired the fatal shots.

Michael Brelo, 31, put his head in hands as the judge issued a verdict followed by angry, but peaceful, protests: Outside the courthouse police blocked furious protesters from going inside while across the city others held a mock funeral with some carrying signs asking, "Will I be next?" SOURCE
"Will I be next?" I would say THAT is entirely up to you.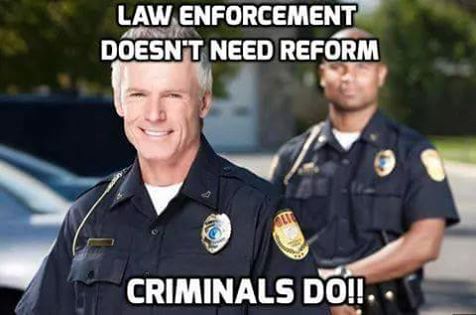 What the Officers NEED is *range time*. They fired 137 shots and it took a Cop climbing on the hood of the car, firing into the car to finish this off?
Yes indeed, *range time* is needed here!