FBI flying surveillance aircraft over US cities; planes traced to fake companies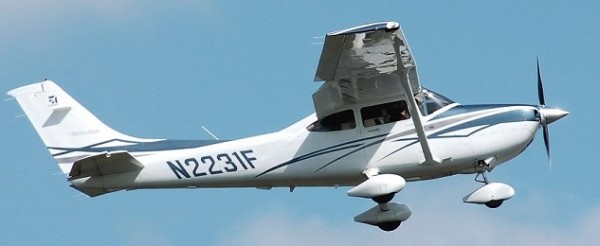 The FBI is operating a small air force with scores of low-flying planes across the country carrying video and, at times, cellphone surveillance technology — all hidden behind fictitious companies that are fronts for the government, The Associated Press has learned.

The planes' surveillance equipment is generally used without a judge's approval, and the FBI said the flights are used for specific, ongoing investigations. In a recent 30-day period, the agency flew above more than 30 cities in 11 states across the country, an AP review found. SOURCE
This sounds like a story from Alex Jones and Prison Planet, except it's not, it's from the Associated Press and they are not known for speaking against the government.
Spy on me all you want, but be warned; I AM an American Patriot, I LOVE America, I DO own guns and ammo and I will stand and fight against any and all that stand against us, including those that SPY on Americans and do the will of Barack Hussein Obama.
Does that give the FBI or any other agency a reason to SPY on me or you? Sure it does, and if I am not already on some *Obama watch list* I would be terribly surprised, but if I am it means only one thing to me; I have been doing my job correctly in all the things I blog!