Obamas, Minus Barack, Get Ready for European Vacation
The Obama family, minus the president of the United States, will head to Europe later this month, according to the White House. They'll be visiting the United Kingdom and Italy.

It won't be all fun and games, however. There will be a couple official stops in the week-long trip. SOURCE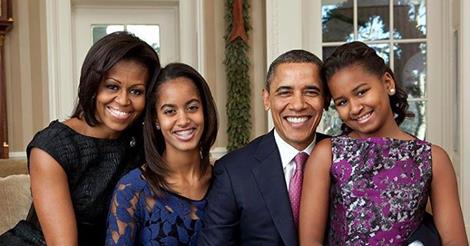 I guess there is nothing too good for the King and Queen of America and their little princesses. And let's not forget the 1st Mother in Law, I mean, hell, you know we can't leave her behind, it's a package deal.
Every time these people go on a trip or a vacation, if Bam-Bam is going, it seems like they always go on separate airplanes, and God help us all if they forget the 1st Mutt. He gets his own plane.
We have people in America that are in dire need of help; medical help, jobs, homes, food and just recently, disaster relief. I don't know what this trip is going to cost the American tax payer, not yet, but I'm pretty sure we'll find out soon enough, and I am also pretty sure that the money WASTED on this trip would go a long ways in helping Americans that are seriously in need.
The administration claims this is all for the good of the nation, some expo and in bettering the understanding and cooperation of British schools and American schools, but that my friends is a crock of BS.
This is nothing more than a 1st class vacation trip for the family, on OUR dime!