Trey Gowdy's investigations have yielded … what?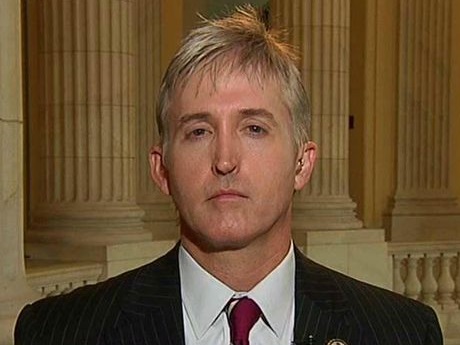 According to many on the Conservative side of politics Trey Gowdy is a political firebrand that is not afraid of anything and WILL ask the hard questions and demand answers.
According to several Conservative sites Gowdy asked Chief State Department Freedom of Information Act Officer Joyce Barr, regarding Hillary Clinton and her email server:
"What about President Obama — is there any indication — because if you're going to pursue the theory of convenience, I can't really imagine a busier person on the globe than President Obama," Gowdy said, recalling Clinton's excuse that she used a private server as a matter of convenience. "Did he have his own personal server?" SOURCE
OK, so, Trey Gowdy and Darrell Issa, before Issa lost his seat on The House Oversight Committee, asked a lot of *hard questions* regarding Benghazi, Fast and Furious, the IRS, Lois Lerner and Hillary Clinton's missing emails and supposedly gathered a lot of information too. Where has all of that gleaned information gone to? Is it sitting in Al Gore's *lock box* waiting for the proper time to be made public? 
Other than Lois Lerner, the former director of the IRS Exempt Organizations Unit losing her job at the IRS has anything else happened? Have there been any indictments handed down? Maybe an announcement regarding prosecution and I happened to miss it maybe?
Yes, I know, Gowdy asked some hard questions of Hillary Clinton and she stonewalled him completely, now he's trying to hang someone, anyone he can, with having an *email server* or knowing of one and failing to make disclosure.
Let me tell you something my friends and readers; nothing has happened and in all likelihood NOTHING is all we can expect to happen.
Is Barack Hussein Obama and his entire administration the absolute worst thing this nations has ever seen? Maybe, maybe not; all things considered regarding the goings on in Washington, collectively, the U.S. Congress is the most corrupt and/or gutless bunch of scoundrels that has ever served.
We are truly suffering the government that WE voted in, and it doesn't matter which side of the political coin you fall on; at one time or another we have ALL voted for the wrong person in this current batch of crooks, liars and all around ne'er do wells.