I support McKinney Police Officer Eric Casebolt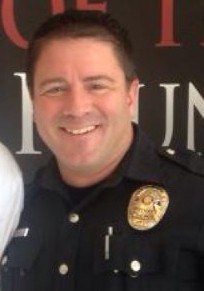 I have not said much regarding the incident in McKinney Texas with the *pool party* and the accusations of racism and Police Abuse. I have sat back and watched as the *keyboard warriors*, the experts in all things to do with Law Enforcement, showed the world that they really don't know much about Law Enforcement, and even less about humans, the stress they operate under or what it means to reach a *breaking point*.
Corporal Eric Casebolt, given the intensity and stress level of the last 2 calls he responded to, should not have been on the street at that particular point in time, there is NO WAY he could have been at 100% in his personal job readiness or mental state given what he had just responded to.
Casebolt was NOT crazy, he was terribly stressed, and his superiors failed to see that and in doing so, failed Casebolt.
He had already been called to two suicide calls that Friday — one involved having to console the wife of a man who had just ended his life. During the second call, he managed to talk a teenage girl off her parents' roof. SOURCE
Some say that is no excuse but I am not trying to make excuses, you see, in MY opinion the McKinney Police Department, the Chief of the McKinney Police, Greg Conley, and the city itself were intent on throwing Eric Casebolt *under the bus* in an effort to maintain the peace with the *race baiters* and to be as politically correct as possible.
In my not so humble opinion Corporal Eric Casebolt should have already been on paid administrative leave following the back to back suicide calls, much like an Officer does when involved in an on-duty shooting. The stress of a call where someone has just died a violent death, or one where you have in some way stopped another person from committing an act that would bring on a serious injury or violent death, especially when these events occur back to back, can cause ANYONE, regardless of their skill, level of job training or years on the job to have a bit of a breakdown. 
Sometimes a breakdown occurs immediately, as it appears to have done with Corporal Eric Casebolt, or it can manifest itself in some degree of Post-Traumatic Stress Syndrome, possibly in the private life of the Officer or, more than likely, in a future highly stressful situation in the line of duty.
I am sincerely of the opinion that Eric Casebolt was severely let down by the response from his Department to the mental state and extreme level of stress that he was suffering. The man needed HELP, not condemnation.
No one knows, no citizen can possibly know, what an Officer may have just faced, and it WILL affect the thoughts and performance of an Officer. You can't just go *10-8* and turn OFF what just happened when it was a life and/or death situation. I don't care who you are or how strong and bad-ass you think you may be, you have to take time to decompress.
Anti-Police critics say "He should be better than that and he should have better control of his emotions" and so forth and so on.
To those people I say this; try holding a dying child in your arms, helping any way you can because you're the 1st one there and you already know that there's nothing you can do other than be the last comforting human touch that child will ever know, or witness the carnage of a family wiped out in a horrendous traffic accident and then get back to me about emotions and controlling them so well as you claim Police Officers should be doing.
Go out in the real world, get OFF the keyboard and go TRY to live through, and WITH the things our Officers, and Fire Fighters have to do and what they see on a daily basis.
Personally, I am glad these folks handle the stress as well as they do.
And as one comment I saw on social media stated so well; the teenagers could have followed the officer's orders and none of this would have happened. 
Well damn, imagine that. Common sense could have saved the day!