Supreme Court says Texas abortion law on hold; clinics off the hook for now
AUSTIN—The Supreme Court issued an order Monday that means Texas abortion clinics don't have to meet strict new standards for the time being.

The order indicates that clinics will not have to comply with new building and operating standards until the full court can weigh whether or not to take up the case on appeal.

The order follows a ruling by the 5th U.S. Circuit Court of Appeals in New Orleans earlier this month upholding a Texas law that would have forced more than half of the state's remaining abortion clinics to close. SOURCE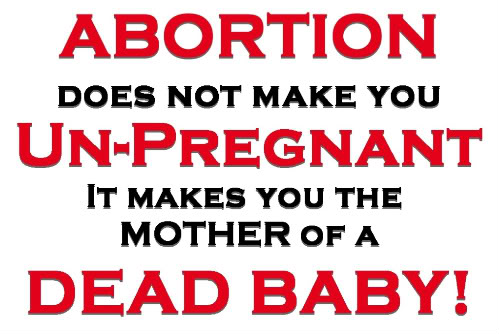 Abortion stops a beating heart and is nothing short of MURDER!
I must have a different perspective than *some* males, the ones that feel that it's OK to get a woman pregnant because there's always the *abortion* option, but I'm not a screaming Liberal, I am a MAN that accepts responsibility.
I could never have an association of any kind with an *abortion on demand* woman, it's just not the way I was raised, and thank God my children are responsible parents and are raising their children to become responsible adults.