The Good News from Rowlett Texas on Back the Blue Day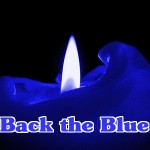 I had a really great day on Friday, Sept. 4th, Back the Blue Day.
It started out with me and the wife, Becky, going out for a great breakfast at Hubbard's Cafe here in Rowlett, and of course we were wearing BLUE, as was most everyone we saw. It was a great tribute to our Law Enforcement Officers here and all over the United States!
I only had one negative comment on the blog, some troll calling himself Michael Brown was wanting to know why all of us racist fools didn't get so motivated and supportive  when the REAL Michael Brown was killed in Ferguson, MO, I believe that one is self explanatory. Other than that, the Back the Blue Day was hugely popular and positive and was a wonderful day for us.
We then met up with Mayor Todd Gottel at his office in the firm of Investing Makes Me Sick. We have some business dealings there and Todd is our *advisor*, but he's a lot more than that; he is MY friend and the owner of IMMS, Walt Parker, is a well respected man in this city and in the world of finance. It is OUR pleasure to do business with them and the firm.

Today was also the GRAND OPENING of Liquor Depot Express, the FIRST liquor store in Rowlett, and a great asset to the city I might add.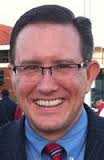 Well,  since it was right across the street from the Offices of IMMS and since Todd was going there to represent the City of Rowlett as our Mayor, and since there were FREE SAMPLES of a few spirits, as well as a small sandwich buffet to keep things interesting, we tagged along too, you know, the good citizen thing, no, REALLY, the free samples and food had nothing to do with it.

Many of the Rowlett Chamber of Commerce Ambassadors were in attendance, including City Council Member Robbert van Bloemendaal. I assure you, a great time was had by all.
Anyway, if you're in the neighborhood here is the address and contact info for Liquor Depot Express. They are great people and have a great selection of spirits.
Liquor Depot Express
8405 Lakeview Parkway
Rowlett, TX 75088.
(972) 463-1199.
While at this grand opening it was MY pleasure to meet a business minded young man named Mark Lusignan, President of the Texas Silver Star Whiskey Distillery.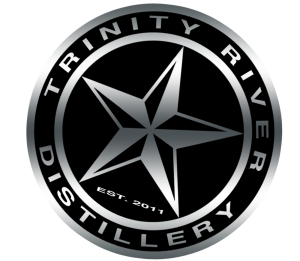 This is a relatively *new* company in the world of distillers but they are well on their way to making a name for themselves.
At this time they don't have a big selection of whisky but the two selections they DO have are excellent; Texas Silver Star Spirit Whisky and Texas Silver Star Honey Liqueur, and I have to say, the whisky is exceptional, especially when you consider the AGE of the whisky.
This whisky is around 3 years old and since whisky aging in the barrel only gets better with age, I look for this to be some outstanding Texas Whisky once it reaches 6, 8, 10 or even 12 years old.
I also sampled the Honey Liqueur and in all fairness, I have never been a fan of a sweet whisky … until now. Yes, it was VERY good and I recommend these fine, hardworking Texas folks and their products. Try some, you won't be disappointed.
Rowlett is growing, we are becoming a City with a Purpose and we will be a *destination* in the near future, and as our Mayor, Council and Chamber of Commerce continue to work as hard as they do, the possibilities are endless.