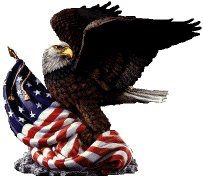 This was sent to me via email and I am sure we have all seen it in one version or another, but I believe it speaks volumes about the wants and needs of Conservative America.
Our Special Bucket List for 2015 – 2016
Do you know why Donald Trump is zooming ahead in the polls? He is talking about issues that most Americans are concerned about and all other candidates are afraid to address.

My mantra about Trump is this; I am in agreement with most of what he says.

I, and my crowd, are getting older and our tickers aren't what they used to be…so here it is; Our Special Bucket List for 2015 — 2016.

These are the things we want for America.

1. Hillary and Obama: in prison!

2. Put "GOD" back in America and our schools!!!

3. Borders: Closed!

4. Congress: On the same retirement & healthcare plans as the rest of us.

5. Congress: Obey its own laws NOW!

6. Language: English only, and enforce it!

7. Culture: The Constitution, and the Bill of Rights!

8. A Drug Free America: Mandatory Drug Screening before & during Welfare!

9. NO freebies to Non-Citizens!

10. Balance the budget.

11. Stop giving away our money to foreign countries! Charge them for our help! We need to keep OUR money here, helping needy, hungry, homeless and sick Americans.

12. Fix the TAX CODE!

13. Remove the Dictator from the White House!

14. Stop the invasion of Syrian *widows and orphans* coming into the USA.

And most of all;

15. "RESPECT OUR MILITARY OUR POLICE AND OUR FLAG!!"

Take Note Elected American officials; We the People are angry and we are fed up with the corrupt politics, the lies, the crime and the huge load of BS that comes from Washington!

The United States DOES need 'change'; a change for the better, a change in the way our government does business and the way it abuses you and me.
Is that asking too much? Is this a doable list? Is it too much to ask people to stand together and restore the American Dream and our once great way of life?