Texans doing what Texans do best – Helping each other in a time of need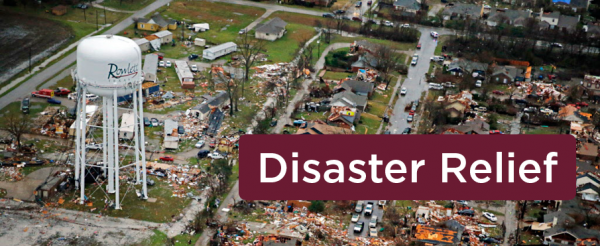 Rowlett, TX is MY home and I have never been so proud of any place in my entire life, we have, as a whole, the best people in the state of Texas, if not the entire United States.
Our City workers, Public Works, Fire and Rescue, Rowlett Police and the folks from City Hall have been out there, in the trenches since immediately after the tornado that devastated Rowlett a week ago lifted and went back to hell.
Everyone I know that's connected to the City is working at least 12 hours a day, some are working even longer, and our Mayor, my wonderful friend and all around good guy, Todd Gottel has worked tirelessly for this City.
One thing I have to point out, the Mayor and Council don't make very much money for their service, and their work is a labor of LOVE; a love of our people, this City and a love of all things good and right.
Todd Gottel just posted this on Facebook:
A special thanks to my friends at Hubbard's Cafe for the gift certificates for families and workers. You guys are the best!!! — at Hubbard's Cafe.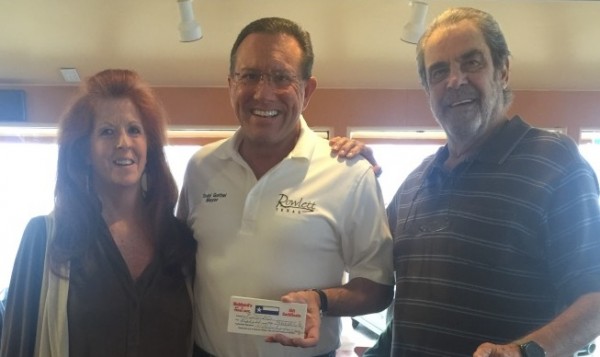 Hubbard's is a Rowlett landmark and one of the best traditional cooking places you've ever seen and it's things like this that make me proud to be a citizen of Rowlett. 
I would be remiss in writing this story if I failed to thank all of the other folks, Police, Fire and Municipal workers from other towns all over the North Texas area for their help, our own people were terribly overwhelmed and were dealing with everything as well as anyone could ever expect, I mean some damned heroic efforts but the devastation was, is still so bad that without the mutual aid of our neighbors we'd still be without everything. 
Our utility companies have been working 12-18 hours a day, getting things turned OFF in places that are too damaged to have gas or electrical power due to safety issues yet getting the ones of us with houses safe enough powered up and warm!
We have phone, TV and Internet service too, a HUGE thank you to Verizon and their crews for that. 
There were, maybe still are, power company workers from God only knows where, those folks came out in FORCE with convoys of trucks and equipment to assist our local providers.
I know that somewhere in this I am overlooking saying thank you to some folks, it's not intentional I assure you, but the list is SO long I think it would be impossible to name everyone.
Folks, we still need help here in Rowlett, monetary help. All of our facilities are FULL of food, clothes, various supplies down to baby diapers and dog food, we're supplied, but the folks that suffered through this need money to rebuild and to help pay the bills.
Make any donations that you can, there is no such thing as a donation too small, and they all add up and are greatly appreciated.
Because of vehicle damage and sudden homelessness many here aren't able to get to work and as crass as it sounds, the bills keep rolling in.
A HUGE THANK YOU to those that have already helped and made donations, we love you for what you're doing to help and to those that haven't yet made a donation; there's no time like the present.
You can donate via PayPal or send a check directly to me at:
Fred Witzell
7609 Coral Way
Rowlett, TX 75088
I will make sure the money is put to good use by those that need it the most!