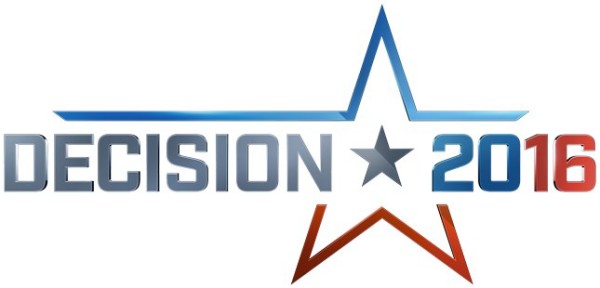 A few thoughts regarding Decision 2016
I have a few things to say about the political race for the White House and Decision 2016, this is presented as an OPINION piece, MY opinion. Feel free to state YOUR opinions in the comment section of this post.
Trump Wins South Carolina
Donald Trump swept to victory in the South Carolina Republican primary on Saturday, putting him in a commanding position as the race shifts to a slew of delegate-rich contests. SOURCE
I don't know where this thing is going, I have NO idea, there's a lot of time between now and Super Tuesday and many unpredictable things can happen on the American political scene.
I have 2 choices, in this order; Donald Trump and Ted Cruz. Either one can win the GOP nomination and I will vote for whichever of them wins but if Marco Rubio were to somehow pull out a miraculous win I would have to do some serious soul-searching before I could vote for him.
I would never vote for Clinton or Sanders and I honestly believe that Marco Rubio would be just as bad as ANY Democrat could possibly be.
I know this; whoever wins the GOP nomination had best be prepared to go to WAR with the Democrats choice, I mean a dirty, nasty WAR filled with lies and dirty tricks.
It's going to take a strong candidate to beat the Dem choice, there are a lot of Dem voters out there and none of them have a lick of sense.
Bush suspends campaign, bows out of 2016 race
Republican presidential hopeful Jeb Bush suspended his once front-running campaign for the White House on Saturday, following a poor showing in the South Carolina primary.

"I'm proud of the campaign that we have run to unify our country," Bush said. "But the people of Iowa and New Hampshire and South Carolina have spoken, and I really respect their decision. So tonight I am suspending my campaign." SOURCE
Poor little *Jebby*, Mama Bush couldn't do the trick, big brother George had little, if ANY influence on the race and America has spoken; the BUSH dynasty has ended and well it should. 
If American voters have a brain to call their own they will make sure that there is NO chance that a Clinton dynasty ever surfaces. Dynasties may be great for ancient Chinese emperors but I believe America needs to keep it fresh, recycling the Bush or Clinton families does nothing to further the needs of this nation.
Clinton beats Sanders in Nevada caucuses
Democratic presidential candidate Hillary Clinton and her supporters breathed a sigh of relief Saturday following a narrow win in the Nevada caucuses.

"I am so, so thrilled and so grateful to all of my supporters out there," Clinton told a crowd of cheering supporters in Las Vegas. "Some may have doubted us but we never doubted each other." SOURCE
Other than the fact that she placed American security in grave danger, not taking into consideration her list of numerous bad decisions and lies, I can give you FOUR excellent reasons to NEVER let Hillary Clinton hold office in this nation again.
1. Christopher Stevens
2. Sean Smith
3. Glen Doherty
4. Tyrone Woods
Do you need any *better* reasoning?
And here's one last little tidbit that really pisses me off and stands as a testament to everything I can stress regarding WHY we must take the Dems completely out of office.
Obama Skips Scalia Funeral, Here's A List Of OTHER Funerals He Was Too Busy To Attend
Barack Hussein Obama is the sorriest, most self-centered, egotistical excuse for a human being this side of a mass murderer like Pol Pot, Stalin or Hitler.
ANYONE that calls themselves an American and claims to love this nation but is stupid enough to vote for a treasonous Dem such as Hillary Clinton or an avowed Socialist like Bernie Sanders is a disgrace to the human race and ALL Conservative Americans and has NO business breathing FREE AMERICAN AIR!!
Next stop; Super Tuesday. Let's see if Americans are smart enough to save this nation.