Secede Texas, and do it NOW
After the latest debacle from the FBI regarding Hillary Clinton and her email habits, if the voters of this nation can't affect wholesale changes in the powers that run D.C. in the November elections then WE as a nation are truly SCREWED…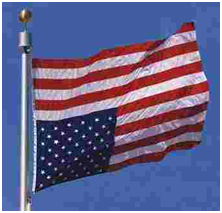 Today the United States went on *life support* and the words *and justice for all* ceased to mean anything for WE, THE PEOPLE.
I am not at all surprised that Hillary Clinton is NOT being charged after the FBI debacle and the incredibly *chicken shit* speech made by Director James Comey, who works under the direction of Loretta Lynch and the DOJ, but damn, I honestly thought a lot more of the FBI than this, that is, until today.
Comey raised questions about her judgment, contradicted statements she has made about her email practices, said it was possible that hostile foreign governments had gained access to her account, and declared that a person still employed by the government — Mrs. Clinton left the State Department in 2013 — could have faced disciplinary action for doing what she did, but was NOT now going to face discipline or charges.
A huge piece of America died today my friends, and if Hillary Clinton and her bunch of miscreants make it back into the White House, well, you might as well pull the plug, we, as a FREE NATION are over and done.
The words *Lock and Load* and *Keep Your Powder Dry* have been used for a very long time, and are used still today, but today they mean more than ever before.
‪#‎SecedeTexas‬