Obama joins honors for slain civil rights leader
WASHINGTON (AP) – President Barack Obama served plates of steaming hot lunches to the needy on Monday, one of several ways the nation's first black president paid tribute to Martin Luther King Jr. on the federal holiday that honors the slain civil rights leader.

Obama also scheduled a White House talk with black elders and their grandchildren about the movement for racial equality that King led until he was assassinated in 1968. The president also was to speak later Monday during a musical celebration of King's legacy at the Kennedy Center.

His outing was part of an array of holiday tributes. Worshippers at King's Ebenezer Baptist Church heard Princeton University scholar Cornel West deliver a passionate keynote address in Atlanta, urging them not to "sanitize" King's legacy.

In Washington, Obama spent the day with King observances.

"How are you sir? God bless you," the president said, greeting one man among the dozens of men and women who filed into the dining room at SOME, or So Others Might Eat.

Full Story Here:
Obama joins honors for slain civil rights leader
Well, isn't that special?
Barack Hussein Obama joins honors for slain civil rights leader Martin Luther King. This from a President of the United States that didn't bother to attend ANY religious services over the Christmas Holiday in 2009.
I don't know why this should surprise me, or anyone else, after all, Obama snubs Nation's Heroes, becomes the first President to skip ball honoring Medal of Honor Recipients in over 50 Years. SOURCE
Actually, I sort of expected Barack Hussein Obama to jump all over the MLK holiday, for some reason, I honestly expected him to show adoration towards King. Obama can't, or won't show that same adoration towards this nation, our soldiers and our police officers.
Barack Hussein Obama won't honor the flag of the United States or show respect to the National Anthem, but he has his hands on his crotch!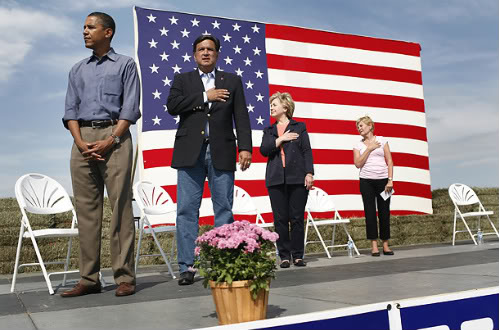 I use Facebook, a lot, I syndicate the blog and I have a Fan Page The TexasFred Blog Fan Page. Of course I have a HOME PAGE where I connect with friends and family, support the groups I have on Facebook and so forth.
Today however, I have dumped close to 70 people from a so-called *friends list*.
Happy MLK Day? Praise that bastard and make claims that today he'd be a conservative Republican? Bullshit! Today he'd be an Obama supporter and have his lips firmly attached to his *brothers* ass.
Praise King for some perceived wonderment? King was as big a racist as any to ever come down the line. King was ahead of his time, he knew how to work the RACE CARD!
Who do you think taught Je$$ie Jack$on and Al $harpton to be the abba-dabba scam artists THEY are?