Alabama takes the BCS National Title
The 1st thing I have to do is offer my congratulation to the University of Alabama and its football team, and to Coach Nick Saban for their victory in the BCS Title Game last night!
I have been an LSU football fan for many years, I love the LSU Tigers, and I have to say, what I saw last night broke my heart and made me shake my head in wonderment.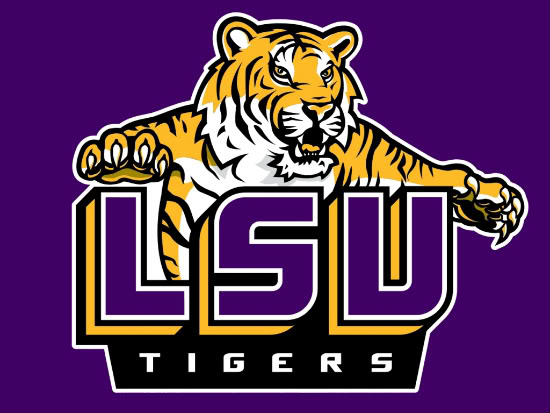 This post isn't about *sour grapes* or crying over spilled milk, last night we saw one hell of a defensive battle, and we saw 2 offensive units that were not at the top of their game. I believe the 5 field goals that Alabama scored stand in testament to that statement. All 'Bama could do, right up until the very last, was score field goals, and the fact that 'Bama held LSU scoreless … that was a defensive battle at it's best, by BOTH teams.
We also saw a debacle on the floor of the New Orleans Super Dome. We saw what should have been a *home field advantage* by LSU become a *we're here to play a what*?
Below are headlines garnered from the Shreveport Times, the closest Louisiana source for news, and also the paper from my birthplace. The text below is the comment I made on each piece. More commentary follows the links.
LSU 'considered' going to Jarrett Lee

"Maybe Miles should have done more than *consider* Lee. It was obvious to everyone except Les Miles, last night, Jordan Jefferson couldn't find his way HOME with a GPS unit."

Roy Lang III: Stubborn Miles robs LSU of hope

"Alabama didn't WIN that game, LSU gave it to them. That was the most pathetic game I have EVER seen LSU play, and I have been an LSU fan for 50 years now. Les Miles and his lack of coaching skills, and his unimaginable decision to leave Jefferson in that game past the 1st half cost LSU the national title. Jefferson was about as sharp as a bowling ball, and it was Miles job to get him IN the game or take him out. Miles FAILED."

Alabama ruins LSU's perfect season, wins national title

"Alabama didn't *ruin* anything, LSU GAVE that game away. That was the most pathetic exhibition of football by LSU that I have ever witnessed."

Glenn Guilbeau: LSU will not be getting any part of national title

"I was very unhappy with the idea that LSU and Alabama were going to play for the title when a title game only gave them a TIED season. After the debacle I witnessed last night I am convinced that LSU does NOT deserve any part of that title and Alabama is the legitimate champion."
Again, I am not here to blast the Alabama football team or their coach, Nick Saban, they WON. It's THAT simple.
What I do have to say is this; some of the Alabama fans are the most NO CLASS people I have ever seen.
After the game last night many LSU fans were in shock, angry beyond belief, but that anger wasn't directed at 'Bama fans, it was directed at LSU and Coach Les Miles.
There was a large group of us on Facebook from BOTH sides and team spirit was running rampant all during the game, and as the game progressed many LSU fans were already giving the game to 'Bama and making congratulatory posts and comments. We made it crystal clear that we were VERY unhappy with Miles and the way he coached this game, but we did not denigrate the Alabama team in any way.
Instead of a nice *THANK YOU* all LSU fans got from the 'Bama fans was "sit on it" or "suck on it". There was the obligatory f*ck you LSU remark, I saw a *take it like a man* and a few *screw you losers*, offered up AFTER congratulatory comments were made to Alabama fans.
No CLASS Alabama fans took away a hell of a lot more from their team than they know.
Nick Saban exhibited more CLASS than many 'Bama fans could ever conjure up! For that I offer huge kudos to Nick Saban. Maybe he can impart some of his class on 'Bama fans.
This is the truth; Les Miles cost LSU a game last night. His style of coaching, coupled with the lackluster play of Jordan Jefferson and a few other LSU players, and Miles failure to motivate these guys is the reason LSU lost last night.
LSU gave the BCS championship to Alabama last night, and LSU deserves NO credit for a shared title in any way. The Alabama football team walked away with the trophy and in my mind, they deserve the whole enchilada.