Wife of ex-JP confesses, says her husband shot former Kaufman DA, his wife and top prosecutor
Update 12:25 p.m.: Kim Williams' arrest warrant says she confessed to the entire plot, explaining her role and saying her husband was the shooter.

Authorities confirmed the charge and $10 million bail during a brief news conference at the Kaufman County sheriff's department. Assistant District Attorney Mark Hasse was shot dead as he walked to the courthouse on Jan. 31 and Mike and Cynthia McLelland were shot dead over Easter weekend.

Kaufman County Lt. Justin Lewis told the media that family members would be briefed on the investigation this afternoon and that a full news conference would be held Thursday.

"Out of respect for families of the victims during this time we are not answering any questions at this briefing until we are able to brief the families on the events of the last several days," said Lewis. SOURCE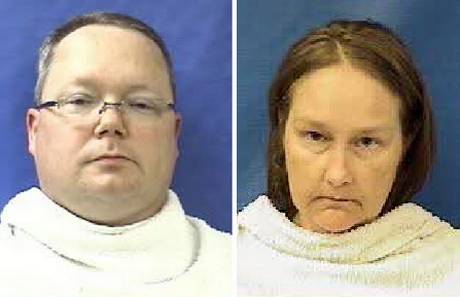 I said when this happened that people would be shocked when the real culprit(s) were finally revealed. I am one of those that is surprised, not shocked, but truly surprised.
Some of our local political pundits were opining today that folks in Kaufman were not as surprised as those from outside of the immediate area, it seems that there was a great deal of personal anger and animosity and *some* in the area were very aware, and supposedly Mike McLelland had voiced his own personal suspicions that Eric Williams was directly involved in the death of Mark Hasse.
I am sure that there will be a few readers that suspect the REAL killers are still at large and this confession was only given for some sort of personal reasons. Probably not:
It says that during questioning, "the defendant gave details of both offenses which had not been made public."
Then there is this:
Inside a Seagoville storage unit rented on behalf of capital murder suspect Eric Williams, authorities found what can be best described as an arsenal, according to court documents obtained by The Dallas Morning News. SOURCE
I'm not sure what qualifies as *an arsenal* but I guess the media does.