The TRUTH about Barack Hussein Obama and Islam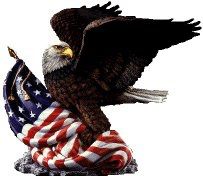 I am convinced, 100% totally convinced that Barack Hussein Obama and his regime are not at all confused about who it is they represent and where Obama's loyalties lie. The Muslims that seek to take over and destroy this nation are the top priority for Obama and Company.
I don't say these things simply to denigrate the administration of Obama; I say them because they are true. I say this because Barack Hussein Obama himself has said that he IS a Muslim.

So, you want more evidence of where Obama's loyalties lie? First we get this:
DOJ warns Muslim bashing on social media may be federal offense
. The American people get threats from the Obama regime, threats of arrest, on FEDERAL charges, if we *bash* Islam on ANY social media.
Correct me if I am wrong but doesn't that pretty much negate the First Amendment?
Then we get this: A warning from a former Muslim. That warning is not something to be taken lightly, not if you are a freedom loving American and have more than 2 working brain cells to rub together.
Barack Hussein Obama said, "We are not at war against Islam. We are at war against terrorist organizations that have distorted Islam or falsely used the banner of Islam," SOURCE
Maybe someone needs to tell Islam that we're not at war, because you sure can't tell it from the body count that *The Religion of Peace* has racked up.
These are facts and they are irrefutable;
1. In 1968, Bobby Kennedy was shot and killed, by a Muslim male.
2. In 1972 at the Munich Olympics, athletes were kidnapped and massacred, by Muslim males.
3. In 1972 a Pan Am 747 was hijacked and eventually diverted to an Arab country where a fuse was lit on final approach and it was blown up shortly after landing, by Muslim males.
4. In 1973 a Pan Am 707 was destroyed in Rome, with 33 people killed, when it was attacked with grenades, by Muslim males.
5. In 1979, the US embassy in Iran was taken over, by Muslim males.
6. During the 1980′s a number of Americans were kidnapped in Lebanon, by Muslim males.
7. In 1983, the US Marine barracks in Beirut was blown up, by Muslim males.
8. In 1985, the cruise ship Achille Lauro was hijacked and a 70 year old American passenger was murdered and thrown overboard in his wheelchair, by Muslim males.
9. In 1985, TWA flight 847 was hijacked at Athens, and a US Navy diver trying to rescue passengers was murdered, by Muslim males.
10. In 1988, Pan Am Flight 103 was bombed, by Muslim males.
11. In 1993, the World Trade Center was bombed the first time, by Muslim males.
12. In 1998, the US embassies in Kenya and Tanzania were bombed, by Muslim males.
13. On 9/11/01, four airliners were hijacked; two were used as missiles to take down the World Trade Centers and of the remaining two, one crashed into the US Pentagon, and the other was diverted and crashed by the passengers. Thousands of people were killed, by Muslim males.
14. In 2002, the United States and Canada and others fought a war in Afghanistan, against Muslim males, and we are still there.
15. In 2002, reporter Daniel Pearl was kidnapped and beheaded by Muslim males.
16. In 2012 … US Consulate in Benghazi … Muslim males.
17. In 2013 … Boston marathon bombers … Muslim males.
Never forget. Now Turkey is burning, along with Sweden. Guess who is doing that burning? Muslim males.
We're not at war with Islam, Islam is *The Religion of Peace* and if we, the American people *bash Islam on some social media WE will face federal charges.
What the hell kind of alternate universe did we wake up in? Because I will say this; I am NOT in the America I was born in, raised in and grew up in.