DOJ warns Muslim bashing on social media may be federal offense
It's come to this: The two top U.S. Department of Justice officials in Tennessee have organized a meeting to discuss the fact that not all American Muslims are terrorists and those who trash Muslims on social media may be violating civil rights.

The U.S. Attorney for the Eastern District of Tennessee, Bill Killian, and the special agent in charge of the state's FBI office, Kenneth Moore, will speak next week at a meeting called, "Public Disclosure in a Diverse Society."

The American Muslim Advisory Council of Tennessee is sponsoring the event to promote understanding about the Muslim culture, the Tullahoma News reported.

If you didn't know that inflammatory postings about Muslims on social media could be a federal civil rights violation, you aren't alone. Which is why Killian and Moore will address just that topic. SOURCE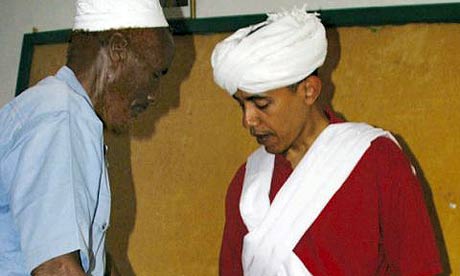 Now ask yourself; WHY would the DOJ be concerned with highly opinionated posts against Muslims and social media sites that allow such posts?
Does anyone in Obama's regime take offense when Muslim clerics call for Jihad against America? How about when they cry *DEATH TO AMERICA*? Is that HATE SPEECH? Do they get all bent out of shape when Muslims call Jews *apes and pigs*? How many Americans have to die at the hands of radical Islam before the Obama regime declares that Islam itself has, and will continue to violate the civil rights of Christians and all others that don't believe in or practice Islam?
The Muslims declared WAR on America and by God WAR it shall be! Maybe not from the weakest so-called leader this nation has ever had, a leader that seems to believe al-Qaida has been defeated and has returned to pre – 9-11-01 status, but from American patriots, those good folks that KNOW; Islam is EVIL.
I realize that not ALL Muslims are terrorists, but you sure as hell don't hear these so-called *moderate Muslims* speaking out against their brethren that are.
Every time I see this story about civil rights for Islam I am going to trash Islam and every goat loving pedophile that belongs to it and their child molesting Mohammed. Muslims are evil incarnate. Islam sucks.
If that's hate speech, come get me ya bastards.
And we get this opinion from Judicial Watch
DOJ: Social Media Posts Trashing Muslims May Violate Civil Rights
In its latest effort to protect followers of Islam in the U.S. the Obama Justice Department warns against using social media to spread information considered inflammatory against Muslims, threatening that it could constitute a violation of civil rights.

The move comes a few years after the administration became the first in history to dispatch a U.S. Attorney General to personally reassure Muslims that the Department of Justice (DOJ) is dedicated to protecting them. In the unprecedented event, Attorney General Eric Holder assured a San Francisco-based organization (Muslim Advocates) that urges members not to cooperate in federal terrorism investigations that the "us versus them" environment created by the U.S. government, law enforcement agents and fellow citizens is unacceptable and inconsistent with what America is all about.

"Muslims and Arab Americans have helped build and strengthen our nation," Holder said after expressing that he is "grateful" to have Muslims as a partner in promoting tolerance, ensuring public safety and protecting civil rights. He also vowed to strengthen "crucial dialogue" between Muslim and Arab-American communities and law enforcement.
How much MORE do we need? Barack Hussein Obama and his regime are as much a part of Islam as any Muslim cleric or radical jihadist! This isn't about civil rights, it's about protecting those that are near and dear to Barack Hussein Obama, his 1st love, Islam.
I wonder if our *poor talking politicians* (Pete Sessions) can find a few bucks, the time or the motivation to take a look into this? Will he break away from his House Rules seat long enough to do something other than meet folks for breakfast at IHOP?
EDIT TO ADD: Irony: Couple Cuffed For Engaging In Free Speech In Front Of Independence Hall
What in the HELL is OUR nation becoming?