And Congress wonders WHY they have such a low approval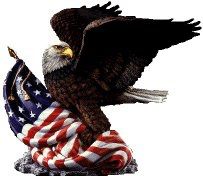 I have been blasting away at Barack Hussein Obama and his antics of late, but you know, Obama is not the only one that needs to be taken to task. The U.S. Congress is merely *feeding at the trough* and THEY bear the ultimate responsibility for the ills of this nation.
Democrats are slightly more likely than Republicans to approve
April 12, 2013

WASHINGTON, D.C. — As Congress debates legislation on gun control, immigration reform, and the federal budget, it continues to get a vote of no confidence from the American people. Fifteen percent of Americans now approve of the way Congress is handling its job, essentially unchanged from 13% in March and 15% in February. Congress' disapproval rating is 79%. SOURCE
Democrats are slightly more likely than Republicans to approve of Congress simply because Democrats aren't the discerning Patriots that many Republicans and nearly all Conservatives are.
And then we have this:
6% Think Congress Doing Good or Excellent Job
Wednesday, June 05, 2013

Positive assessments of Congress' job performance remain in single digits again this month, and they're not thrilled with their own representative either.

Only six percent (6%) of Likely U.S. Voters give Congress good or excellent marks for the job it is doing, according to a new Rasmussen Reports national telephone survey. Sixty-four percent (64%) rate its performance as poor. SOURCE
Isn't it amazing how fast the numbers can drop? Congressional approval is somewhere close to the definition of abysmal.
Only six percent (6%) of likely U.S. Voters give Congress good or excellent marks? If I was a U.S. Congressman I would be hanging my head in shame as I accosted my Fellows and challenged them to bring their *A* game and change the ideas that the American public had about them.
I think we all know; the Obama administration is out of control and that is not a slanderous statement, it is total truth.
The scandals that Obama and his regime are involved in, Fast and Furious, The IRS scandal, the DHS scandal, Benghazi, spying on the American people, spying on news media that has been less than kind in their reporting of Obama shenanigans, are the actions of the Obama administration.
What has the U.S. Senate and Congress done to stop these actions? Other than a media circus and a few talking points made by all sides of the political spectrum and news media, WHAT exactly has been done?
The U.S. Congress controls the purse strings of this nation. Obama and his regime can't do ANYTHING unless they have money to do it. That MONEY being OUR tax dollars!
The U.S. Congress could reign in the gross actions of Obama and Company any time they please, IF, and it's a HUGE IF, but IF they had the BALLS to do so.
Let me put this in terms that even the most *backward* Democrat can understand; the Obama regime is a lot like an impertinent child, always pushing the envelope, looking for the boundaries, seeing IF the rules will be enforced and pushing for more relaxed rules. In other words, the Obama regime is acting like a spoiled brat with a Libtard Mommy that doesn't believe in ANY discipline because she *feels* that the child just needs to express himself.
That may all be well and good in a perfect Liberal society, but LIFE is not that perfect *Libtard society* and it just doesn't work in a *real world* scenario.
The U.S. Congress of late is acting like that *Liberal parent*, they haven't adjusted the attitude of their *impertinent child*.
Now I have to say, as a parent I learned a lot about fairness and diplomacy. One of my children only needed a word or a good talking to get it all together. One of my children needed to be told in much more stern terms, and on occasion, had to have those words enforced with a bit of corporal punishment, but that was rare and never needed to be administered in a vigorous manner.
Then there was my Son.
He was a *free spirit*, he was never a *bad* kid but sometimes I think that was because he knew that facing the police was not going to be nearly as difficult as facing ME would be. He needed a strong set of rules that were enforced and he needed to know that pushing the envelope could result in him feeling the *wrath of Dad*.
That is what Obama and his minions need to feel, *the *wrath of Dad*, with *Dad* being the U.S. Congress and the representatives of We, The People.
Obama needs to be slapped silly, he needs to be made aware that yes, he IS the POTUS but that does NOT give him any special power or rights over the people of the United States of America and it doesn't give him ANY right or authority to plunder the treasure of this nation as he infringes on the FREEDOM of ALL Americans.
If some of our self-centered Congressmen, those that that think themselves too busy to get involved in a fight that this nation faces other than the Chairmanship of the Committee they happen to hold, those Congressmen need a wake-up call from those that sent them to Washington, and they need to be reminded, in the strongest possible terms, we sent you there, we can damn sure bring you home.
And Congress wonders WHY they have such a low approval rating…