Obama's ties to Mandela loom over S. Africa visit
JOHANNESBURG (AP) – Inspired by Nelson Mandela's struggles in South Africa, a young Barack Obama joined campus protests in the U.S. against the racist rule that kept Mandela locked away in prison for nearly three decades.

Now a historic, barrier-breaking figure himself, President Obama arrived in South Africa Friday to find a country drastically transformed by Mandela's influence – and grappling with the beloved 94-year-old's mortality. SOURCE
Do you know what the REAL story is concerning the *bond* between Obama and Mandela?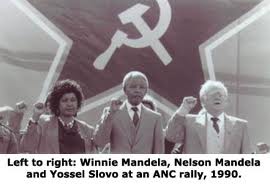 One is a Communist and the other is a Socialist. And they both sincerely hate WHITE people.
Obama yet to have African legacy like predecessors
CENTURION, South Africa (AP) – President Barack Obama is receiving the embrace you might expect for a long-lost son on his return to his father's home continent, even as he has yet to leave a lasting policy legacy for Africa on the scale of his two predecessors. SOURCE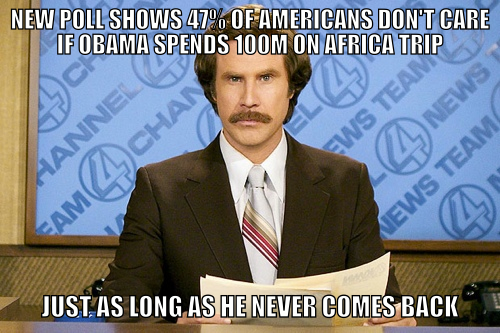 So, stay in Africa, honor your REAL heritage.
Mandela family feud over where he should be buried
JOHANNESBURG (AP) – As Nelson Mandela remained in critical condition in hospital Friday, a family feud over where the 94-year-old former president should be buried went to the courts, according to South Africa's national broadcaster. SOURCE
When Mandela dies there will be a terrible mourning period for *Saint Nelson*. The only thing is, he's not a Saint, he's a Communist THUG and he's a terrible racist.
There are many similarities between Obama and Mandela, the one big difference being;
Obama hasn't spent MANY years in prison. Yet.
That story hasn't been fully written to completion, but it's a best seller in the works.