Lawmakers feeling heat from government shutdown
WASHINGTON (AP) - Lawmakers locked in a political stare-down Wednesday were buffeted by rising anger from across the nation about a partial government shutdown that ruined vacations, sapped businesses and closed military cemeteries as far away as France. Some on Capitol Hill ominously suggested the impasse might last for weeks, but a few Republicans seemed ready to blink.

Republican Rep. Peter King of New York accused tea party-backed lawmakers of trying to "hijack the party" and said he senses that a growing number of rank-and-file House Republicans - perhaps as many as a hundred - are tired of the shutdown that began Tuesday morning.

GOP lawmakers will be in meetings Wednesday to look for a way out, King said.

But GOP leaders and tea party-backed members seemed determined to press on. SOURCE
First and foremost I must say; there are NO Republicans that are *ready to blink*.
There may be some RINOs that are ready to blink, Republicans In Name Only, but REAL Republicans, true Conservatives that will be standing their ground, working diligently to open some parts of the government while at the same time, working to KILL this debacle called Obamacare, WILL NOT BLINK.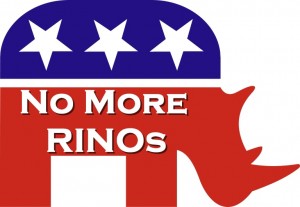 There's something else that I have made pretty obvious in recent times and that is the fact that I have very little use for the TEA Party.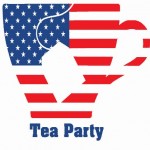 Now I may be misdirecting my frustrations against the TEA Party due to the miserable failure it was right here in Rowlett, TX., maybe not; I have seen all kinds of ridiculous TEA Party advice from too many that are/were thought to be TEA Party leaders, then I hear others say, "We have NO leaders, we're all leaders", and that is a CROCK my friends.
Have you ever heard the expression *Too many Chiefs and not enough Indians*?
OK, I know, I'm not politically correct, I know it's not *Indians* or *American Indians* any longer, I know it's supposed to be something more proper, more correct or more polite, like *Native Americans* or *Indigenous People* or *Aboriginal People* but hey, work with me here for the sake of argument.
The case of *Too many Chiefs and not enough Indians* has been an anchor that has hung around the necks of TEA Party members for far too long.
No group or organization can survive, much less grow and succeed with NO leadership, and I don't mean benevolent leadership, I mean REAL leadership where REAL leaders emerge and take the TEA Party to the position it was meant to achieve with its inception.
The TEA Party is basically a *nice bunch of people that believe in civil discourse*, and not much more.
Case in point; look at the name the Mainstream Media uses for the TEA Party … the tea party. The TEA Party encourages that *tea* thing too; look at the logo I used, I got that directly from a TEA Party site.
That is a minor point to some I suppose but this fact remains, a *tea party* is something that children hold, it's what a tea set was invented for. A *tea party* is something that little old ladies hold for their friends in *The Home* and they serve tea cakes and crumpets.
The TEA Party being called *the tea party* by the Mainstream Media, and allowing it to go unchallenged, is a denigration to the TEA Party and everyone that fought to get it off the ground in the first place.
It's not about a cup of tea, it's all about Taxed Enough Already, that is TEA and it's an acronym, or that's what it's supposed to be. If TEA Party leaders can't stand for their own name how in the hell can they be expected to actually stand and FIGHT for America?
Some people in the TEA Party actually DO have a lot of good things to say, they have some good ideas and those ideas, in many cases, should be implemented and made into LAW. Then they turn around and say or do something terribly stupid and remove much, if not ALL of their credibility.
As for me and a few others that were involved with the original TEA Party and the 2 or 3 subsequent rebirths OF the TEA Party locally, all of which have so far failed miserably, I wish the Mainstream Media would forget the TEA Party.
I want to see a REAL, Conservative Party emerge, one that has LEADERS, one that has a real sense of direction and purpose, one that can take the Democrats and the GOP, now referred to as *Dem Lite*, to the woodshed.
That last statement scares far too many people, "Oh My GOD, Fred just suggested a 3rd Party!"
No, not really, we have the Dems and Dem Lite, a slightly softer version of the Democrats, we only have, in truth, two political parties. I believe that a real, cogent, responsible and forceful Conservative Party would be the new 2nd party of the two party system.
It's YOUR call America!