Not everyone in Texas is a Genius
Case in point; these two stories regarding local events and them being cancelled.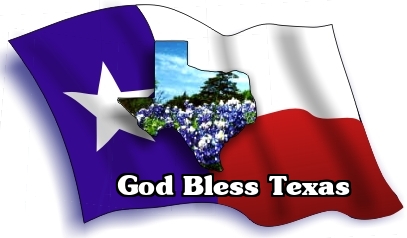 UT Dallas students upset their graduation ceremony was iced
RICHARDSON — The cold and ice has also created massive logistical problems for many North Texans.

At the University of Texas at Dallas, hundreds of graduates were scheduled to cross the stage to receive diplomas this weekend. The cancellation of that ceremony is creating quite an uproar on campus and the Internet.

Like most schools and business across North Texas on Friday, the streets and sidewalks at UTD were coated in ice, making getting around campus dangerous. That's why President David Daniels took to Facebook let students know about class cancellations and the cancellation of graduation ceremonies set for this weekend.

He waited until Friday, hoping to escape what he called a "worst-case scenario."

He could not. SOURCE
And then we have this.
Dallas police, organizers decide Dallas Marathon cannot go on
DALLAS — Earlier this week, many in Texas were basking in spring-like temperatures that hit the 80s. But by Thursday, Texas was facing the same wintry blast that has slammed much of the U.S., bringing frigid temperatures, ice and snow.

The weather forced the cancellation of Sunday's MetroPCS Dallas Marathon, which was expected to draw 25,000 runners, some of whom had trained for months.

The course is too icy. Part of the route is right over the Margaret Hunt Hill Bridge, which was treacherous to drive Friday. SOURCE
I can understand that some people may be disappointed at not being able to walk across the stage to receive their *sheep skin*. I know they worked hard to attain their degree(s) and want to make the most out of the *moment*, but is *The Moment* worth risking YOUR life, or the lives of others for?
I think not, but, apparently, at least to me, having a college degree doesn't necessarily impart common sense upon the recipient of said degree.
These folks don't take into consideration all that goes into their ceremony, the people that have to be there *behind the scenes* and those that would have to put their lives in peril should something actually go wrong.
With that I mean our First Responders, the men and women that would risk themselves to save you and yours should your car slide off of the road and hit a tree or the like.
The same can be said regarding the cancellation of the Dallas Marathon.
Our First Responders would have to be out there, in the cold and on the ice, ready to save YOU should there be an accident, a fall that breaks bones or some other tragedy that could happen in one of these events.
And to the people that manage and schedule this Dallas Marathon; are you STUPID?
You schedule a marathon run, an OUTSIDE event, for December? In North Texas? Where in the hell are YOU guys from? The weather in Texas is never predictable, but for crying out loud, December is one of the most unpredictable times of year.
Safety First! That's not just a catchy slogan some companies use, it should be a way of life, and if more people actually took it to heart maybe we wouldn't need so much governmental regulation in our lives.
Additional Reading:
Winter storm blog: Critical situation along I-35E near Denton
Travelers at D/FW Airport hope flights aren't among 750 cancellations
Power outages throughout southern Arlington, Fort Worth
Lewisville Lake marina canopy collapses in ice storm
Driver stuck on I-35 for more than 10 hours talks to News 8