Pickens County sheriff refuses to lower flag for Mandela
Ladies and Gentlemen; THIS is what a true American Patriot looks like.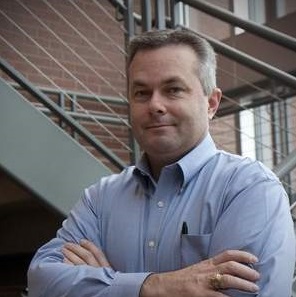 If you haven't heard, Barack Hussein Obama ORDERED all American flags lowered to half-staff for a man that was a radical, an avowed Communist and a murderer, Nelson Mandela.
The American flag that flies over the Pickens County Sheriff's Office will be raised high over the weekend despite an order by President Barack Obama that flags across the country be lowered to half-staff to honor the death of iconic South African leader Nelson Mandela.

Sheriff Rick Clark told GreenvilleOnline.com that he is ordering the flag be raised on Sunday because the honor of lowering flags to half-staff should be reserved for Americans.

"The flag at half-staff is for Americans' ultimate sacrifice for our country," Clark said. "We should never stray away from that."

The flag is currently flying at half-staff in honor of a Lowcountry law enforcement officer who was killed and will remain at half-staff tomorrow in honor of Pearl Harbor Day, Clark said.

However, come tomorrow night, the flag will be raised, Clark said.

On Thursday, Obama ordered that flags be flown at half-staff until sunset Monday.

The federal flag code "does not prescribe any penalties for non-compliance nor does it include enforcement provisions" and "functions simply as a guide to be voluntarily followed by civilians and civilian groups," according to a U.S. congressional memo. SOURCE
I want to take this opportunity to thank Sheriff Rick Clark, he is, apparently, an Oath Keeper that takes his oath to protect the United States from ALL enemies, foreign or domestic, and is, in MY opinion, a Law Officer that will NOT follow any ILLEGAL ORDERS from the Obama regime.
Thank you Sheriff Clark, stand your ground Sir! You are a man of principle and that is exactly what We, The People need to set the RIGHT example.