Pro-Russian official denies involvement in notice telling Jews to register, aide says
A spokesman for a pro-Russian official whose name was on flyers telling Jews in one restive Ukrainian city to register denied that their organization had any role in the leaflets — and accused pro-Ukrainian groups of orchestrating the controversy.

The leaflets were first reported in Israel's Ynet News. The news site said the notices were circulating in the eastern Ukrainian city of Donetsk, demanding that Jews register — as well as provide a list of property they own — or else face deportation and revocation of citizenship. Pro-Russian activists have asserted partial control over some government buildings in that city.

Ynet reported that the notices, sent as the Passover holiday began, were signed by Denis Pushilin, chairman of Donetsk's temporary government.

But a spokesman for Pushilin told Fox News their organization denies being behind the flyers or distributing them. The spokesman accused pro-Ukrainian groups of circulating them as a false flag operation to cause an international incident. SOURCE
Of course I realize that there is a lot of denial in the original story, but wait just a doggone minute; haven't we heard this story before, or read it in a World History class when we were still in school, in schools that actually taught history and not some brash political manifesto? Didn't Adolf Hitler and the NAZIs deny that THEY were Jew haters too?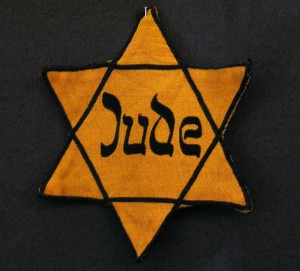 That's right, I remember now, it was the NAZI government demanding Jews register, and it wasn't too long afterwards the registration didn't matter. The Jews were hauled away to death camps and concentration/work camps because in spite of all the denials, the NAZI Party was rife with anti Semitism.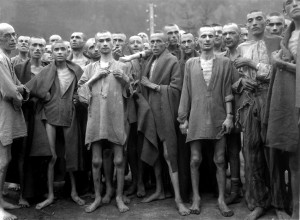 Is this about to happen again or are we being fed a line of propaganda? Are we willing to sit idly by and let another Holocaust happen in this day and time?
First they came for the Socialists, and I did not speak out — Because I was not a Socialist.

Then they came for the Trade Unionists, and I did not speak out — Because I was not a Trade Unionist.

Then they came for the Jews, and I did not speak out — Because I was not a Jew.

Then they came for me — and there was no one left to speak for me. ~Martin Niemöller~

Martin Niemöller (1892-1984) was a prominent Protestant pastor who emerged as an outspoken public foe of Adolf Hitler and spent the last seven years of Nazi rule in concentration camps.
Some of us ARE watching, some of us ARE speaking out, but given the great number of apathetic people in the USA, and the nature of our elected government, we still can't get a definitive answer about Benghazi, the IRS scandal, Operation Fast and Furious, and any number of other illegal acts that have been committed under the regime of Barack Hussein Obama.
Remember Obama's message for Putin:
(Reuters) - President Barack Obama was caught on camera on Monday assuring outgoing Russian President Dmitry Medvedev that he will have "more flexibility" to deal with contentious issues like missile defense after the U.S. presidential election.

Obama, during talks in Seoul, urged Moscow to give him "space" until after the November ballot, and Medvedev said he would relay the message to incoming Russian president Vladimir Putin. SOURCE
Need I say more?
Edit to Add - Early this morning I found these links:
Ukraine's 'Jew Register' Either a Hoax or a Crude Extortion Scheme
Demands That Jews Register in Eastern Ukraine Are Denounced, and Denied
OK, so maybe it's a hoax, or a sick prank, or an extortion scheme gone wrong, those are all possibilities, but suppose it was real, then what?