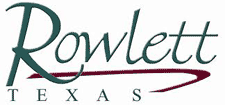 Rowlett atheist group requests opportunity to give city council invocation
Last week, members of Metroplex Atheists Rowlett sent a formal request to the Rowlett city secretary for an opportunity to give an atheist invocation at the beginning of a Rowlett City Council meeting. Council meetings begin with an invocation, or prayer. A policy established by the city allows for any established religion in the city to give the opening invocation.

Rowlett does not have any established places of worship other than Christian denominations. According to a 2002 survey, the majority of residents adhere to some form of Christianity. City officials have been openly in favor of the Christian invocation, stating that it is representative of the population.

Members of the Metroplex Atheists Rowlett cite the recent U.S. Supreme Court decision in the Town of Greece v. Galloway case, which states that invocations before government meetings are permissible. However, the court stipulated that the prayer cannot be demeaning of any other religion, attempt to convert people and that the council cannot coerce attendees to participate in the prayer. The decision also allowed for non-religious invocations to be given.

"This is a simple case of equal time," said Randy Word, president of Metroplex Atheists. "The Supreme Court says that invocations are constitutional if the policy doesn't discriminate along sectarian bounds. That includes invocations by representatives of atheism, humanism, Wicca or any other religious tradition." SOURCE
A policy established by the city allows for any established religion in the city to give the opening invocation.
So, if I understand this correctly the atheists are claiming that they now have a *church* of some sort, an established religion, if atheism can be regarded as a religion, and that they hold *services* in their homes. And as it was relayed to me, they sent off that $49.95 to the *Church of What's Happening Now* and got a couple of folks *ordained* as some sort of charlatan, shaman or the like.
I wonder? Do they consider it to be  *services* when they meet at a local bar or eatery and slug back a few beers and margaritas?
Their 1st attempt to disrupt was a protest to stop ALL invocations, no matter which minister gave the invocation. They lost.
This is nothing more than a continued attempt to disrupt Council meetings atthe City of Rowlett and bring about as much hatred and discontent as possible.
Their 2nd attempt was to stop ALL invocations and have a *moment of silence*, but the SCOTUS ruling pretty much squashed that bug. Atheists lose again.
Their 3rd attempt was to protest saying that Rowlett policy was discriminatory against ALL religions that weren't actually based IN Rowlett and that it kept THEM from being able to come here and offer the invocation. This was, to me, the silliest attention grab yet. What part of Rowlett City Council Meetings do these people not understand? This is not *The World Stage of the United Nations* as a select few seem to think.
Now we have a 4th attempt, one that leads to them giving an invocation to *something* or someone, I have no idea what, maybe a can of Chef Boyardee Beef Ravioli?
I say this in ALL sincerity; these cretins are not at all interested in giving an invocation, they merely want to make a statement and to gain some sort of notoriety and claim some sort of victory for atheism after they once again disrupt Rowlett Council meetings and get their names in the news for doing so.
Remember this folks; one atheist, Madalyn Murray O'Hair, in 1960 sued the Baltimore City Public School System in which she asserted that it was unconstitutional for her son William to be required to participate in Bible readings at Baltimore public schools.
After consolidation with Abington School District v. Schempp, the lawsuit reached the Supreme Court of the United States in 1963. The Court voted 8–1 in Schempp's favor, which effectively banned mandatory Bible verse recitation at public schools in the United States. Prayer in schools other than Bible-readings had already been ended in 1962 by the Court's ruling in Engel v. Vitale. SOURCE
That's the way they work America; they start in a small town that is considered to be an easy target and they look to build any and every victory they can, no matter how small it may be and then they compile a list of minuscule victories to make a case for a Supreme Court ruling.
That is how the game is played, and prayer in America, even a non-specific invocation is in serious danger.
If Rowlett doesn't stand, as ONE, stand against these people, get off their couches, turn off the TV and realize that there is something more important than Dancing With the Stars, American Idol and so forth, there is NO HOPE left for this city, state or nation.
If our elected officials don't bring this atheist crap to an immediate halt and if somehow these atheists gain ANY sort of victory, the backlash against Rowlett City Government will be tremendous and I will be standing in front, leading the crowd, if we can find enough interested people that is.
I'll be easy to spot, I'll be the one with the brightest torch and longest pitchfork.