2 killed, 43 hurt in Van tornado called worst disaster in memory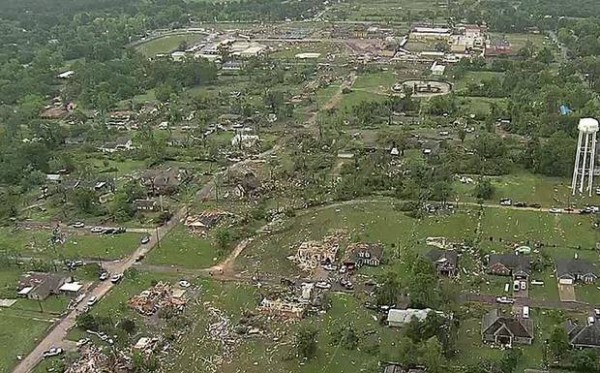 VAN — A couple was killed and dozens more were hospitalized after a severe storm struck the small town of Van in northeast Texas, destroying many homes in its path.
The storm that the National Weather Service said likely produced a tornado hit the east side of Van Zandt County and the city of Van around 8:45 p.m. Sunday. SOURCE
This took place just a few miles from us here in Rowlett, not close, but not too far either, close enough that we consider the folks in Van to be our neighbors. I want to extend my sympathy to the folks in Van, and to the families of those that lost loved ones. Texans take care of each other, we stand together in bad times and Van WILL get all of the help they need to rebuild and to go on with LIFE!