Obama: US lacks 'complete strategy' for training Iraqis
ELMAU, Germany (AP) — Acknowledging military setbacks, President Barack Obama said Monday the United States still lacks a "complete strategy" for training Iraqi forces to fight the Islamic State. He urged Iraq's government to allow more of the nation's Sunnis to join the campaign against the violent militants. SOURCE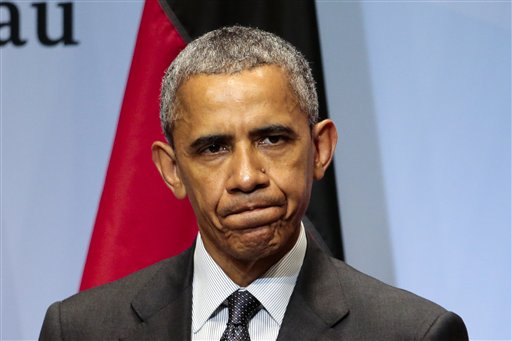 Barack Hussein Obama is the biggest FOOL, as far as military tactics and strategy go, there is NO strategy that will work in Iraq, and Obama can't accept that.
Obama doesn't study what happened in Iraq under George W. Bush, he just blames Bush for all the failures of the Obama administration.
As I wrote recently; Defense chief: Iraqis showed no will to fight at Ramadi.
As I have said on numerous occasions on THIS blog; once we are out of Iraq it's all over but the crying. I predicted that the Iraqis could not and would not stand against ANY invasion, of any kind, and that prediction has, sadly, come to fruition.
Before U.S. troops were out of Iraq our military provided the Iraqi troops with the most up to date fighting techniques and logistical support there was to be found. 
Seems to me that the only Iraqis paying attention were the ones that are now a part of ISIS and any other rebel forces that are taking on what is called *The Iraqi Army*.
The Iraqis are a people that will not stand and fight for their country, but they will fight us tooth and nail if we go back to Iraq with the intentions of retaking the nation for Baghdad.
The war in Iraq is NOT our war. No more American lives should be lost in ANY effort to save a nation that is untrainable and too damned apathetic to save itself from an enemy that fights for nothing more than *religious* differences in their violent ideologies with others.