The Death of Mr. Alan Caruba – I will never forget you Sir!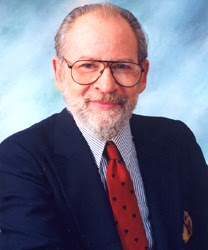 Mr. Alan Caruba Oct. 9, 1937 — June 15, 2015
Last Monday the world lost a great man and I lost the most wonderful friend I have ever had, Alan Caruba.
Alan had a great many fans and admirers of his work, his writings and opinions, and many of them have been contacting me regarding services for Alan, wishing to pay their last respects and so forth.
I talked to Alan's lawyer at 2:15PM Texas time and was informed that Alan had specified his wishes that in the event of his death he wanted his body to be cremated and he wanted there to be NO services.
There were no further instructions, not one word regarding his ashes or what to do with them.
A couple of weeks ago Alan was admitted to the hospital and underwent what was, in Alan's opinion, a bit of surgery to fix a slightly torn intestine that was due to diverticulitis.
Last week I talked to Alan several times, I was worried about him and how weak he sounded and when I called on Monday his lawyer answered the phone and advised me that Alan had passed. 
Today I was able to talk at some length with the attorney and he gave me the information on Alan's wishes. He also gave me the details of Alan's death.
It appears that Alan fell and struck something causing him to bleed profusely and it appears that he couldn't get up but was trying to make his way to the bathroom. That is where he died.
He was DOWN with NO HELP but Alan Caruba was a fighter until the very end. I would have expected nothing less.
Rest in Peace my friend, you ARE loved and missed!