Nine killed in shooting at South Carolina church, gunman still at large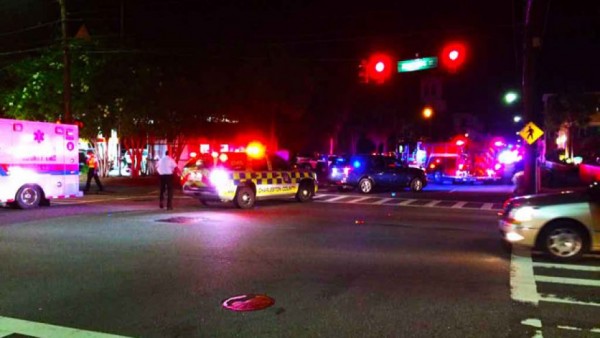 Nine people were killed late Wednesday at a historic black church in Charleston, S.C. after a white gunman walked in during a prayer meeting and began shooting.

Charleston Police Chief Greg Mullen told a press conference early Thursday that the gunman, described as a clean-shaven man in his early 20s, was still at large and "extremely dangerous." SOURCE
Hate, insanity, who knows what motivates a person to do such a thing, to attack a group of Christians engaged in a prayer service? One would think this to be a crime, an action that a Muslim would be involved in.
If this was the action of an insane person again I ask, gun ownership or the possession of guns by the *insane* is already against the law. Did no one spot some telling action(s) or words from this shooter?
I have no *inside* information on this shooting but I am going out on a limb once again by speculating that if this was NOT the work of a Muslim terrorist, if this were not the work of an insane person, then sheer hatred, racial hatred, must be looked at, looked at in great depth. 
Racial tensions are at an all-time high right now and incidents such as this will do nothing to help quiet them down, quite the opposite; this can, and likely WILL serve as a catalyst for even more violence as trust levels fall to zero.
It's a travesty when events such as this take place and a terrible sign of the times when people of ALL faiths feel they must be armed simply to attend a service at their church.
To all; I urge constant vigilance and situational awareness; protect yourself, your family, friends and congregation.
EDIT — Clementa Pinckney, the pastor of this church and also a South Carolina state senator is confirmed dead in the shooting. NBC News
EDIT: Well, I guess my idea of a racist were correct:
Friend says church shooting suspect ranted about race