Dinner and a Financial Seminar with The Mayor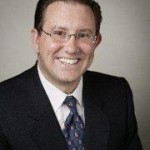 You may or may not know but our Rowlett Mayor, Todd Gottel, has become associated with a financial investments company named Investmenting Make Me Sick.
These are some fine folks and Becky and I have moved all of our Raymond James and State Farm Bank funds into the IMMS system.
Walt Parker, the gentleman that owns IMMS, has a claim to fame that I personally find to be rather reassuring; in all his years in the business his clients have not lost a penny.
There will be a dinner and seminar on Oct. 8th at 6:30PM at Kyoto here in Rowlett.
Dinner is free with no obligation and there is no high pressure, in fact, there was NO pressure in MY opinion, just a good presentation that lays out the facts and information you need to make an educated decision regarding YOUR money and who you would have handling your affairs.
If you're in the Rowlett/Rockwall/Garland/Mesquite area, if your money isn't making the return you would like, if you're approaching retirement age and if you and your better half, or a friend would like to join us for this dinner and an informational seminar please let me know ASAP; seating is limited and fills up fast and you must have a reservation.
I don't believe you will be disappointed and dinner at Kyoto is always a good thing.
And so that everyone knows; I'm all about *fair and balanced*, and I keep it honest; I am not being compensated for this post or my endorsement of Investing Makes Me Sick; I simply believe in these folks, what they do and how they do it.
I attended a seminar with Walt and Todd late last year and I told them both that I was about to have a couple of surgeries but that once those were done and I had mended I seriously wanted to sit down with them in a one on one situation and discuss possibilities.
The surgery was done, all turned out well and we recently sat down with Walt and Todd and we have moved our retirement money and are now structured in a way that doesn't flow with the ups and downs of the stock market. That is something Walt will have to explain for you.
Click the logo at the top of this post and read what their site has to offer and then come meet Walt and Todd, listen to what they have to say, have a great dinner and make up your own mind. I'll be there and look forward to seeing you.