'Enough Is Enough': Obama Demands More Gun Control after Colorado Shooting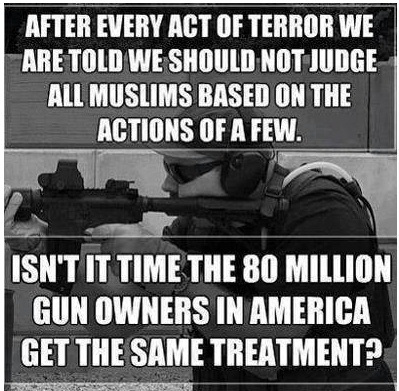 President Obama is commenting on last night's shooting in Colorado, mourning the idea that over the holidays a group of people were killed by a shooter.

The president again turned to gun control as a potential solution to the horrific act, calling for the removal of guns from the streets, reminding Americans that mass shootings should not be accepted as normal.

If we truly care about this – if we're going to offer up our thoughts and prayers again, for God knows how many times, with a truly clean conscience – then we have to do something about the easy accessibility of weapons of war on our streets to people who have no business wielding them. Period. Enough is enough.

Obama didn't assign blame but mentioned that the shooting took place near a Planned Parenthood building.

"We don't yet know what this particular gunman's so-called motive was for shooting twelve people, or for terrorizing an entire community, when he opened fire with an assault weapon and took hostages at a Planned Parenthood center in Colorado," he admitted. "What we do know is that he killed a cop in the line of duty, along with two of the citizens that police officer was trying to protect." SOURCE
Barack Hussein Obama, the America hating, Muslim loving Kenyan POS and poser in the Oval Office is a lot of things, things he's not too good at, but I have to say; he has hypocrisy down to a science. 
More gun control Obama? That's all you've got to say after ONE crazy SOB went off in Colorado? You say "enough is enough" and demand more gun control, yet you don't have the guts to call YOUR Muslim brothers on their evil actions and to call them TERRORISTS, but you tell us, the American people, "Don't judge all Muslims by the actions of a few."
I am a gun owner, I believe the Second Amendment is a work of genius that guarantees the United States will honor our God Given rights, "A well-regulated militia, being necessary to the security of a free state, the right of the people to keep and bear arms, shall not be infringed."
I believe that with this RIGHT comes great responsibility, I believe that any man or woman that wants to own a gun but won't strive to maintain that great responsibility and a high degree of safety should not be allowed to carry or own a gun if such lack of safety and responsibility becomes evident.
I do NOT believe the mentally deficient should be allowed to own guns, in any way, shape, form or fashion, but that is what is referred to as a *slippery slope*.
What Obama must not realize is this; we already have explicit laws regarding the ownership of guns by the mentally deficient, and if one look at the Colorado shooter doesn't set off YOUR alarm bells, then you need a *keeper* of your own so that MAYBE you won't let a crazy person too close to you and yours.
I wonder how many drunk drivers killed or maimed innocent people over the last few days? You know it has happened.
Have you heard anyone crying for *car control*, more *car control* or the banning and confiscation of ALL cars?
I don't know what makes a person like Robert Lewis Dear do the things they do, but here is an irrefutable FACT; the gun did NOT take itself to a fight or a murder, whatever the case may be, and the gun did NOT fire itself, killing innocent people. The gun was a tool, just like a car is a tool, or a hammer, or an axe, or a knife and so forth and so on, but until we are able to find the root cause of murder and mayhem, there are MANY implements that need to be regulated apparently, or so some seem to believe.
Yes indeed, hypocrisy; thy name is Obama. And the dumber than dirt Dems will fall right in line with the BOY King.