Bennett: GOP might pass own version of DREAM Act next year
Outgoing Sen. Bob Bennett (R-Utah) said Friday he's privately discussed the prospect that Republicans would pursue their own version of the DREAM Act next year.

Bennett said he would vote for the immigration legislation, which gives immigrants who were illegally brought to the U.S. as children a conditional pathway to citizenship, if Senate Majority Leader Harry Reid (D-Nev.) brought it to the floor under the right conditions.

If that fails, the outgoing senator said, Republicans have privately discussed the prospects of writing and passing a version of the DREAM Act that could make its way through Congress.

"Now, I know a lot of my colleagues are not happy to vote for it, and I don't think the votes … are there to pass it in this Congress," Bennett said in his final conference call with Utah reporters. "And as I've talked, particularly to my Republican friends, I've said we really need to do this. Their reaction has been to me, privately, 'You're right. We do really need to do it.'"

Full Story Here: Bennett: GOP might pass own version of DREAM Act next year
And so many in the GOP are wondering WHY they are on their way OUT. Some feel 'they really need to do this'? Well, if they do, it will be their last act as representatives of We, The People!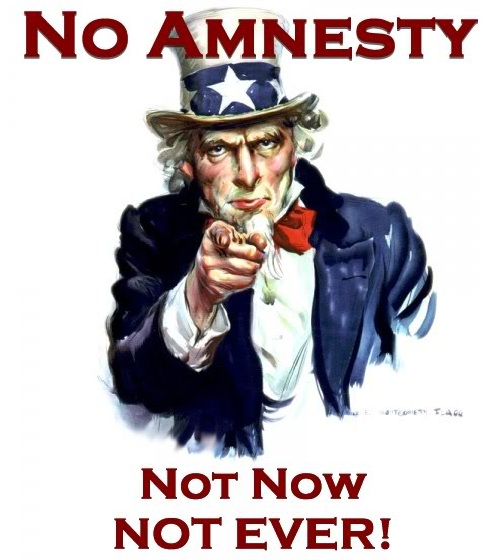 I don't want to be a doomsayer but I wouldn't be at all surprised if it actually did happen, a GOP sponsored Amnesty Bill of some sort. Here in Texas we have 2 of the biggest RINOs to ever inhabit the U.S. Senate, Cornyn and Hutchison. Neither are strong on border security.
Kay Bailey Hutchison is a supporter of AMNESTY for ILLEGALS. I say that without stuttering in ANY way. Hutchison was a HUGE supporter of the Immigrant Dream Act, and thank God, it bit the dust. Immigrant 'Dream' Act Fails Key Senate Vote.
Hutchison now claims to NOT support The Dream Act, but RINOs tend to lie, often.
That no support could change rapidly if there was a GOP sponsored Dream Act, and I wouldn't be surprised in the least if Hutchison was the a sponsor, or a co-sponsor of such a bill.
I also thought, a while back, that John Cornyn would be the right one to lead the Texas Senatorial effort in D.C., I was wrong. Cornyn brings definition to the term weak sister.
Democrats are hoping to bring up the House-passed version of the DREAM Act for a vote in the Senate in the closing days of the lame-duck Congress. Bennett has said he would vote for a standalone version of the bill but not for one that is wedded to many other provisions he doesn't prefer.
Without getting into a specific, line by line dissection OF The Dream Act, I honestly don't know how ANY Republican could support such a bill, one drawn by the Dems or the GOP. The Dream Act is nothing more than a POLITE way of saying AMNESTY!
A Conservative in office couldn't even imagine that a GOP Dream Act would be supported by the voters of this nation. All I see a travesty like that doing is providing the voters with solid proof of who is and who isn't a despicable RINO. And who needs to be voted out of office, post haste!
"And we, at least the Republican senators I've talked to, we think that if we get a DREAM Act worded the way we like, we will vote for it, and we want to do it early next year," he added. "It's my hope — I don't expect it — but it's my hope that we can do it this year. If not, it's my hope a little bit stronger that it can be taken care of next year."
How about a Dream Act that GOP and Conservative voters will like? One that says NO MORE RINOs and NO AMNESTY!