Which senators voted to debate the immigration bill? (And who didn't?)
The Senate voted 82-15 on Tuesday to bring up a comprehensive immigration reform bill for a debate that is expected to last weeks.

That's a healthy vote margin for any piece of legislation, but remember the vote was only on the procedural matter of beginning formal debate on the bill.

So how did folks vote?

YES: 55 Democrats and 27 Republicans.

Among Republicans, the notable "yes" votes included Sens. Lamar Alexander (Tenn.), Kelly Ayotte (N.H.) Saxby Chambliss (Ga.), Bob Corker (Tenn.) and Johnny Isakson (Ga.) — a cluster of Republicans that Democrats believe will stay with them to vote for final passage. Also, Sen. Rand Paul (R-Ky.) — a potential 2016 presidential contender — voted yes. SOURCE
Let me show you what a REAL Conservative looks like: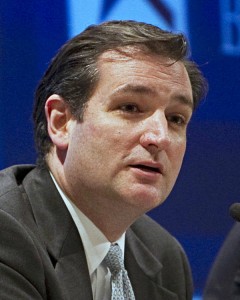 That is Ted Cruz, a Conservative American United States Senator, MY Senator, from the great state of Texas, and if he keeps on doing exactly what he is doing he will always be on my list of people to fully support in any way I can.
This vote may have been just a procedural matter for beginning formal debate on the bill but Ted Cruz voted against it, simply because it's a bill full of BS and Cruz knows it.
Let me show you what a *blowing in the wind* RINO looks like too.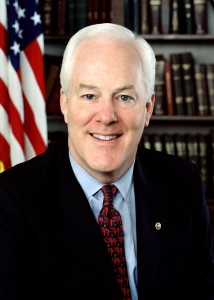 Ever since John Cornyn was elected to the U.S. Senate many of us here in Texas have considered him to be nothing more than a *weak sister*, riding the skirt of Kay Bailey Hutchison. We had hoped that once she was gone Cornyn would break out and be that Conservative many of us had hoped he would be. He has not.
I have to admit, once in a while Cornyn does appear to *have a set*, but almost as soon as he gets his courage screwed up to the point where he can do the RIGHT thing, he seems to remember that he's nothing more than a damned RINO, and votes like this make it obvious to ALL.
See if your Senator is a YES or a NO, then make your own decision about what support that Senator deserves.