America: Raped, Robbed, Used and Abused
What we see coming from the Obama White House is not a presidential administration; it is a dictatorial regime. It is a crime spree, an appalling crime spree that is raping, robbing, using and abusing every working person in this nation. What we are witnessing is the death of America.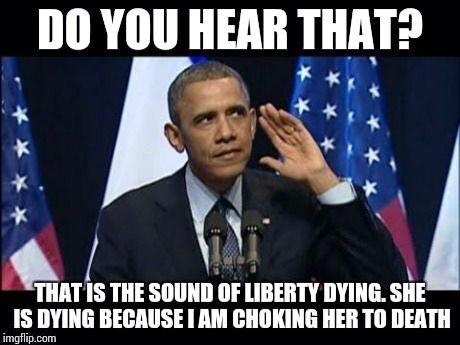 We don't have a presidency any longer, we have a not so benevolent dictatorship; one that is being allowed to exist and operate by BOTH Houses of Congress, a dictatorship that is furthered by the leaders of the Senate and House of Representatives and EVERY GOP Senator or Congressman that doesn't challenge Mitch McConnell and John Boehner on their less than forceful attempts to rein in Obama.
I have one Senator, John Cornyn, that isn't making too much noise about anything of late, he has his head down and his mouth shut, but my other Senator, Ted Cruz, is off to the races in his open criticisms of the Obama regime. Sadly, MY Congressman speaks badly of Cruz simply because Cruz has the courage to challenge the status quo.
Meanwhile, my Congressman, John Boehner's lackey, uh, blind supporter, uh, wait, his good friend and vote that can always be counted on as long as Boehner is the Speaker of the House, sits back and runs his House Rules committee and pretty much does what he's told to do.
That's right Pete Sessions, I am talking about you, and so you know; I personally will not be forgiving you for siding with Boehner, and for the REAL reason WHY you did.
I see a lot of meme's on Facebook and other sites saying *Veterans before Illegals*, and that is the way it should be, but it won't ever happen, not as long as Obama is in the Oval Office. You see, Veterans love America, they fought for America, they lost friends in that fighting, and for them America is the greatest land on Earth.
Obama hates America and he sees *Illegals* as just one more tool to help him destroy FREEDOM. That is the REAL reason the Obama regime supports AMNESTY, and the idea that those granted amnesty will become Democrats and vote for Dems in the future. 
Another headline that drew some notice this week was Obama Vetoes Keystone Pipeline. Have you heard ANY Senators or Congressmen say so much as a word about overriding that veto? Yeah, I haven't either.
So, what about this? Obama administration proposes a ban on assault rifle bullet . The title of that link is NOT made up of words of my choosing, I had to go with the wording of the media. 
Obama may have realized that it would be impossible to ban guns and to take possession of all guns in America, so, in his pea-brain the next best thing would be to ban the ammo FOR all of those guns. If we don't have ammo we can't shoot those that would attempt to disarm us.
Keep on believing that Obama, you see, like everything else you've done, an ammo ban is nothing more than a very minor hiccup in the world of guns.
If the FBI knows that ISIS is in Alaska, Putting the Terrorists in All 50 States, why haven't National Guard and regular forces been activated and given orders to destroy every last training camp, and ALL inhabitants?
Maybe this is why…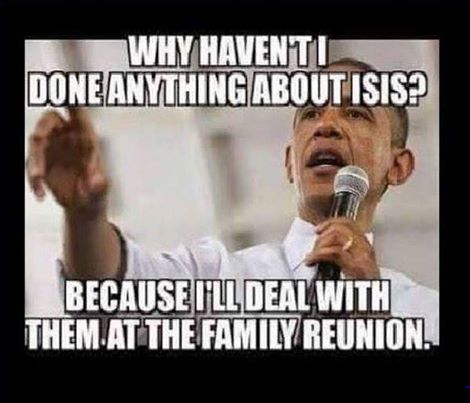 Here we go with this old threat again. Federal Attorney Warns Negative Posts against Islam Could Get You Prosecution and Imprisonment. So much for The Land of the FREE I suppose.
Is this a part of the Net Neutrality thing everyone is so upset over? The Federal Election Commission to consider regulating online political speech. And again I say; so much for The Land of the Free.
Dear friends, family and readers; this nation is under attack by the Legislative Branch and the Executive Branch of government. The Judicial Branch is all we have left, and it is on extremely thin ice.
If you want to help me keep up this work I am doing, please, drop a few dollars into the PayPal account, all donations are appreciated and help me to continue spreading the truth! I just hope people are listening…